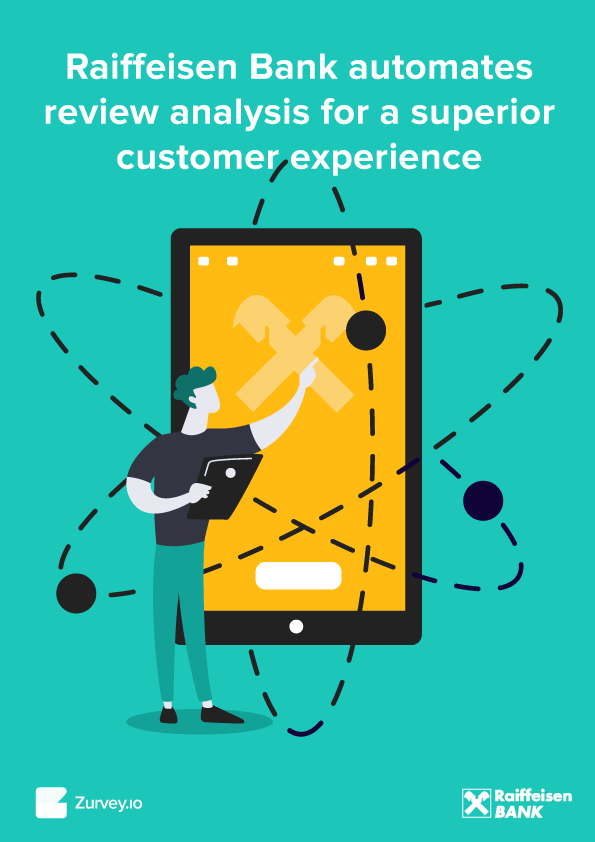 Take a plunge with Budapest Bank into a new insight pool
In a time when one of the most important trends in the banking industry is digitalization, Raiffeisen Bank International decided to place online customer experience in the center of their focus. This is how it's done with Zurvey.io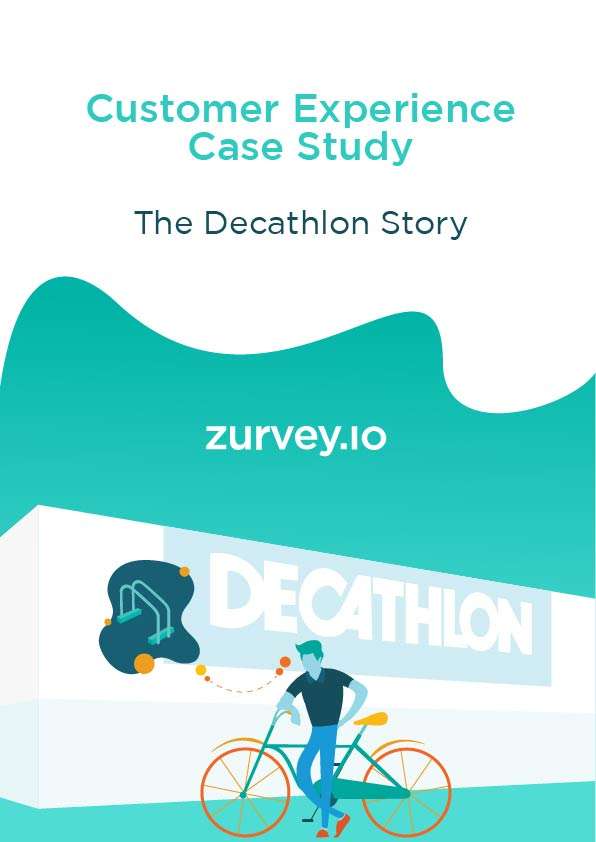 The Decathlon Story - A customer experience case study
Big retailers receive a huge amount of reviews on multiple platforms, so applying automated, data-driven tools for not only collecting reviews but also analysing them is crucial. Here is how Decathlon does it.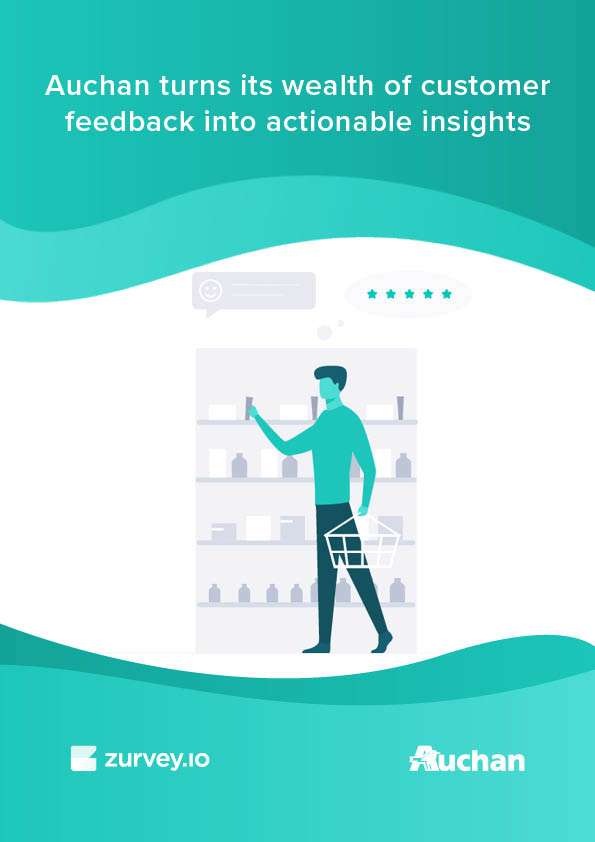 Auchan turns its wealth of customer feedback into actionable insights
Imagine having to work through 40 thousand pieces of customer feedback each year. How can you connect the dots in this sea of data and discover all the important issues hidden in it? Auchan actually mastered it.
What Satisfied Clients Say About Zurvey.io
"I love working with Zurvey.io, it instantly gives me a clear overview of our customers' feedback. Neticle's expert analyses save the Market Research Department significant amounts of time, since they give us sharp, definite recommendations about the areas we need to improve. We integrate these into our strategic decisions in order to further improve our customers' shopping experience."
Erika Szilágyi
Head of Market Research

"As a CX leader, I thrive in collecting, analysing and extracting insights from customer feedback. Neticle, with their advanced technology and customer centricity, have been instrumentation in our efforts to harness the power of unsolicited (text) feedback – a source of insights that is continuously increasing in importance as we digitize our customer journeys."
Veselin Petkov
International Customer Experience Leader

"What was good or what needs more focus in our service? We want to know it all and understand our customers, every day a little bit more! Therefore we use Zurvey.io. It supports us, as it is easy to use, nearly self-explanatory. We ask for feedback after each interaction - so we create together the customer journey of tomorrow. Besides that, Zurvey also simplifies the analysis process and helps with automatic reports. Collaborative work and pooling of experience allow us to find quick solutions if needed."
Monika Zimmermann
Head of Touchpointmanagement
Book a demo
We know that a significant portion of the success of your research depends on choosing the right survey tool. You don't have to just take our word for the benefits of using Zurvey.io, you can watch it in action instead.Book a demo and one of our Insights Managers will contact you as soon as possible. Take the first step towards ditching manual coding and a whole new world of enhancing CX!