MICROSURVEY (NPS
®

, CSAT, CES)
All the metrics you need
Deliver on-brand survey experience using a wide scale of customisation settings (logo, customise colours and fonts)
Boost the respondent experience and generate high response rates with survey functions optimised for embedding (autopage, autoclose, full white label)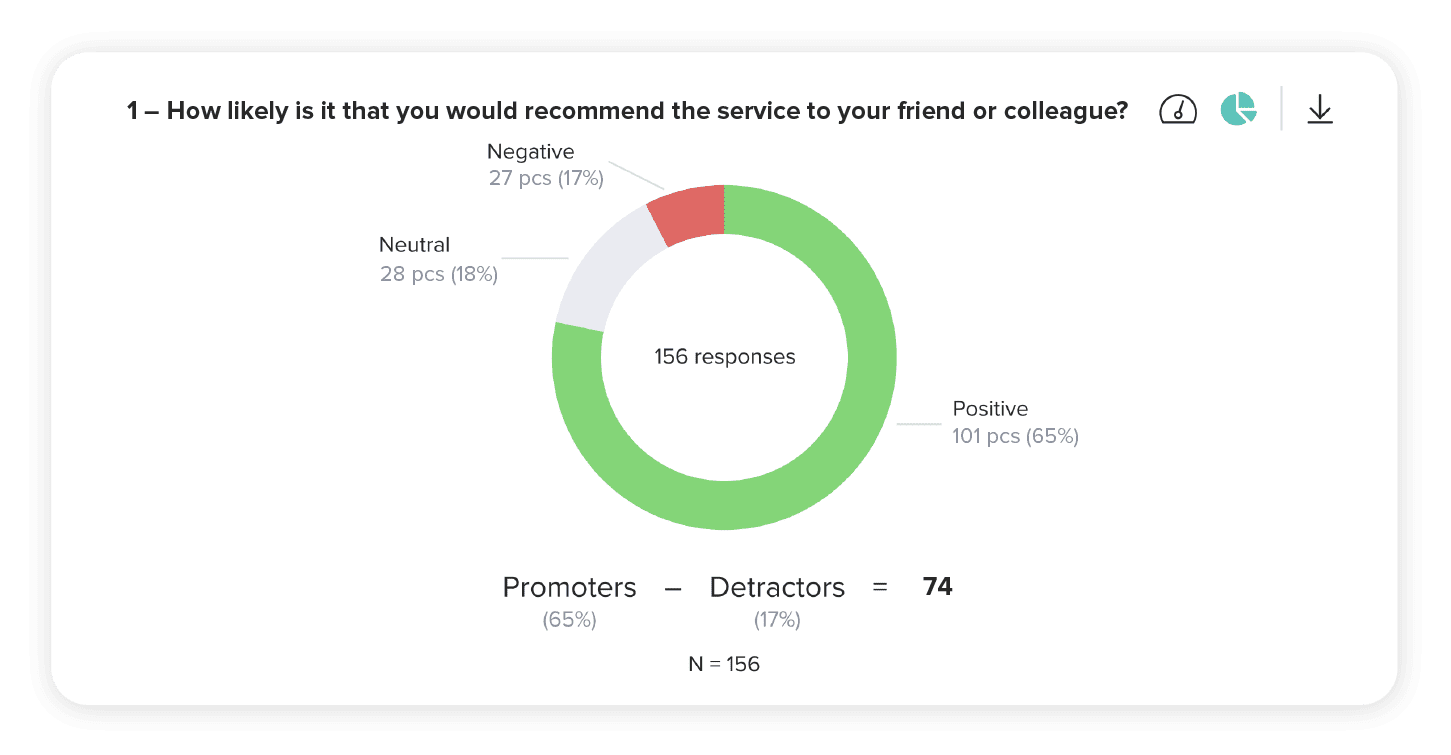 MICROSURVEY (NPS
®

, CSAT, CES)
Turn NPS
®

survey verbatims into insight
Reveal pain points using sentiment analysis and topic recognition
Reveal drivers hidden behind scores
ZURVEY.IO FOR WEBSITE
On-brand experience with low-code implementation
Survey your visitors when they're interacting with your website
Gather active and passive feedback with multiple popup visualisations (slider, toaster etc.) and inserted buttons
Benefit from a wide range of customisation options (colors, fonts and visualisation)
Manage limitless journey points and user flows with URL parameters and hidden question logics
Enjoy low-code installation if you have limited developer resources (you can set up everything on the platform) or no-code installation through the Google Tag Manager community tag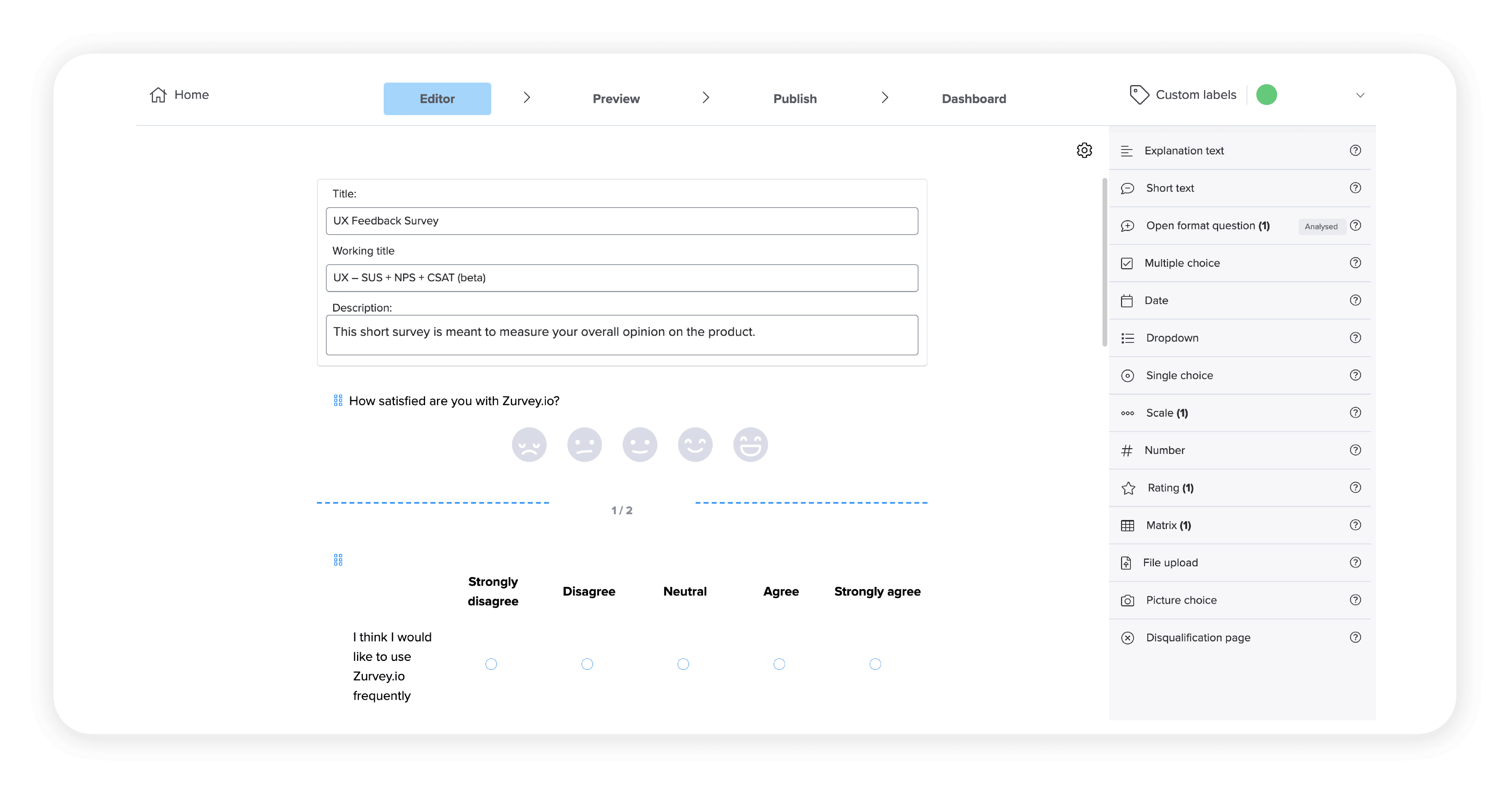 ZURVEY.IO FOR Mobile
Get more reviews utilising customer feedback directly from your app
Contextual feedback at the moments that matter, in a native environment
No relaunch or leaving means seamless data capture throughout the customer journey
Minimal development time required
One-time installation
Rich documentation for implementation (Swift, Java, React native)
On-brand experience at all times with many customisation options
Triggering - fire surveys on predefined events, screens etc.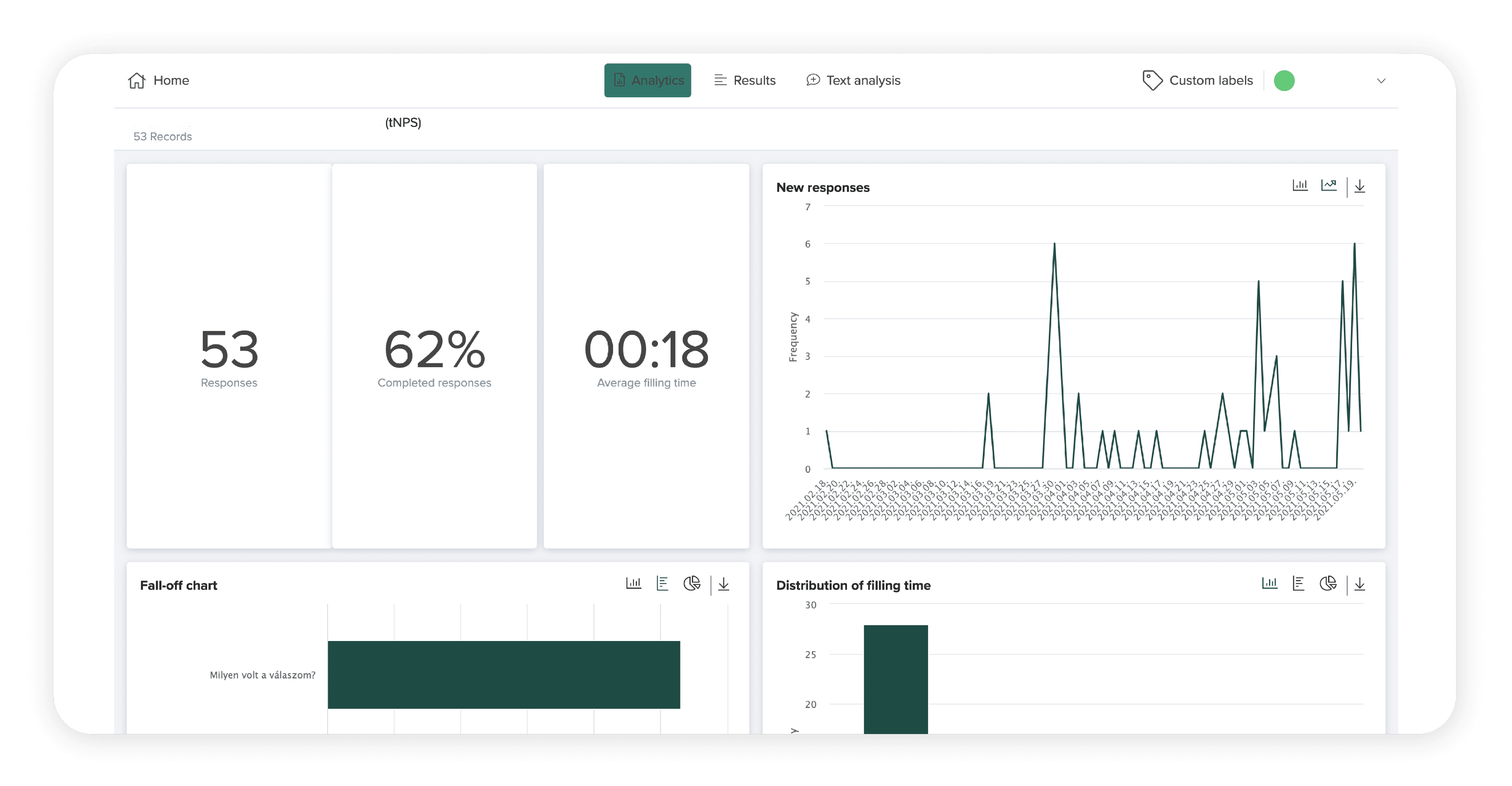 ZURVEY.IO ANYWHERE
Get instant feedback by placing a QR code pointing to your survey
Ask for on-site feedback, when your clients are at your store or branch
The code is generated automatically
Download with one click
Can be customized to help you identify exactly for whom or what the feedback was meant for
We handle your data with security and care
What Satisfied Clients Say About Zurvey.io
"Open-ended feedbacks are the essence of a survey, as it delivers tangible insights from respondents. Zurvey.io has proved many times to be a professional and reliable partner in these analyses."
Tamás Sellei
Customer Satisfaction Senior Professional

"As a CX leader, I thrive in collecting, analysing and extracting insights from customer feedback. Zurvey have been instrumentation in our efforts to harness the power of unsolicited feedback – a source of insights that is continuously increasing in importance as we digitize our customer journeys."
Veselin Petkov
International Customer Experience Leader

"Zurvey.io is a class leading AI analytics tool, delivering unparalleled insight into customer interactions. We are delighted to be helping companies in the UK using this amazing solution."
Ian Taylor
CX Solutions Consultant
Book a demo
We know that a significant portion of the success of your research depends on choosing the right survey tool. You don't have to just take our word for the benefits of using Zurvey.io, you can watch it in action instead.Book a demo and one of our Insights Managers will contact you as soon as possible. Take the first step towards ditching manual coding and a whole new world of enhancing CX!