Zurvey.io - the most secure survey tool
Establish survey data privacy and survey security for all your research
Our secure surveys are in full compliance with GDPR
The service provider of Zurvey.io, Neticle PLC as data controller respects the data protection rights determined by the Regulation (EU) 2016/679 of the European Parliament and of the Council on the protection of natural persons with regard to the processing of personal data and on the free movement of such data (GDPR) and the Data Protection Act 112 of 2011. Neticle PLC undertakes to apply these laws and expresses to be bound by these provisions. See our full privacy policy here.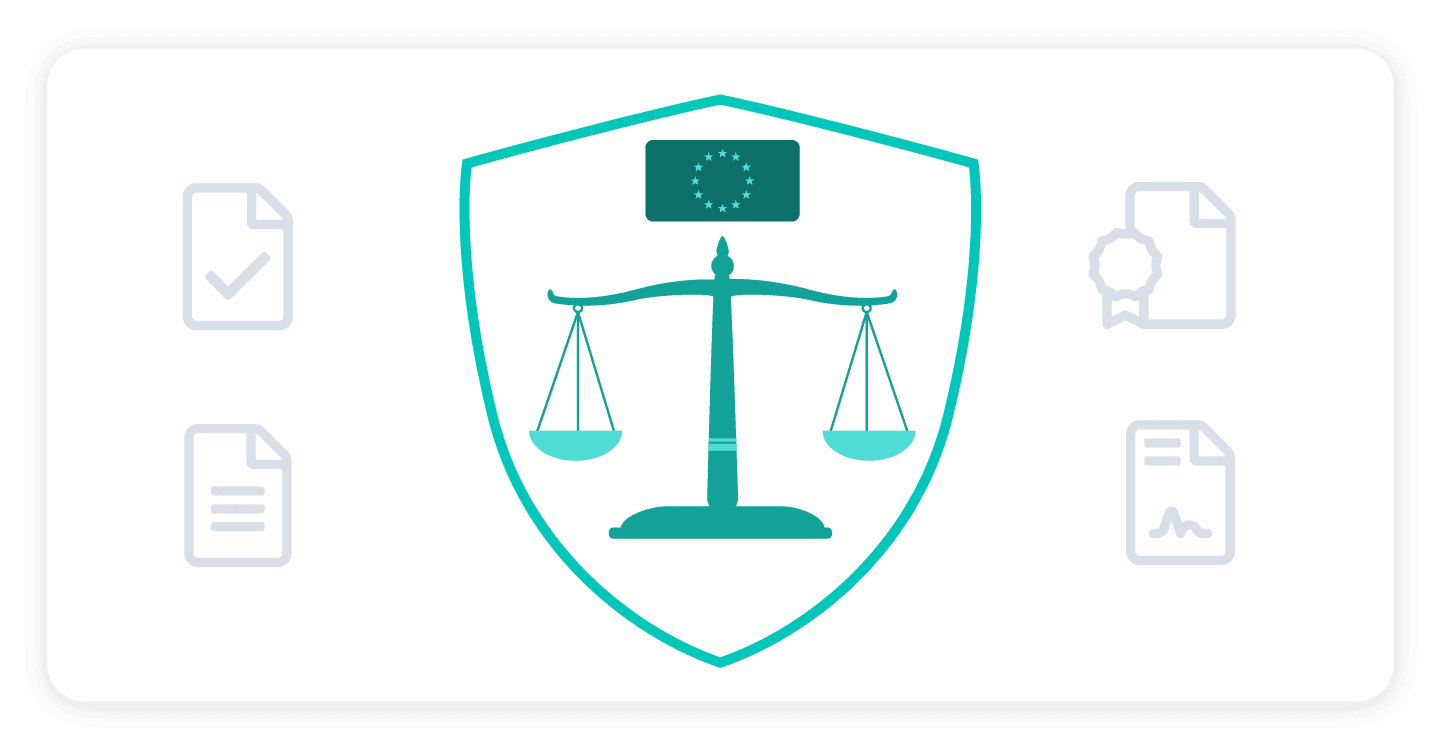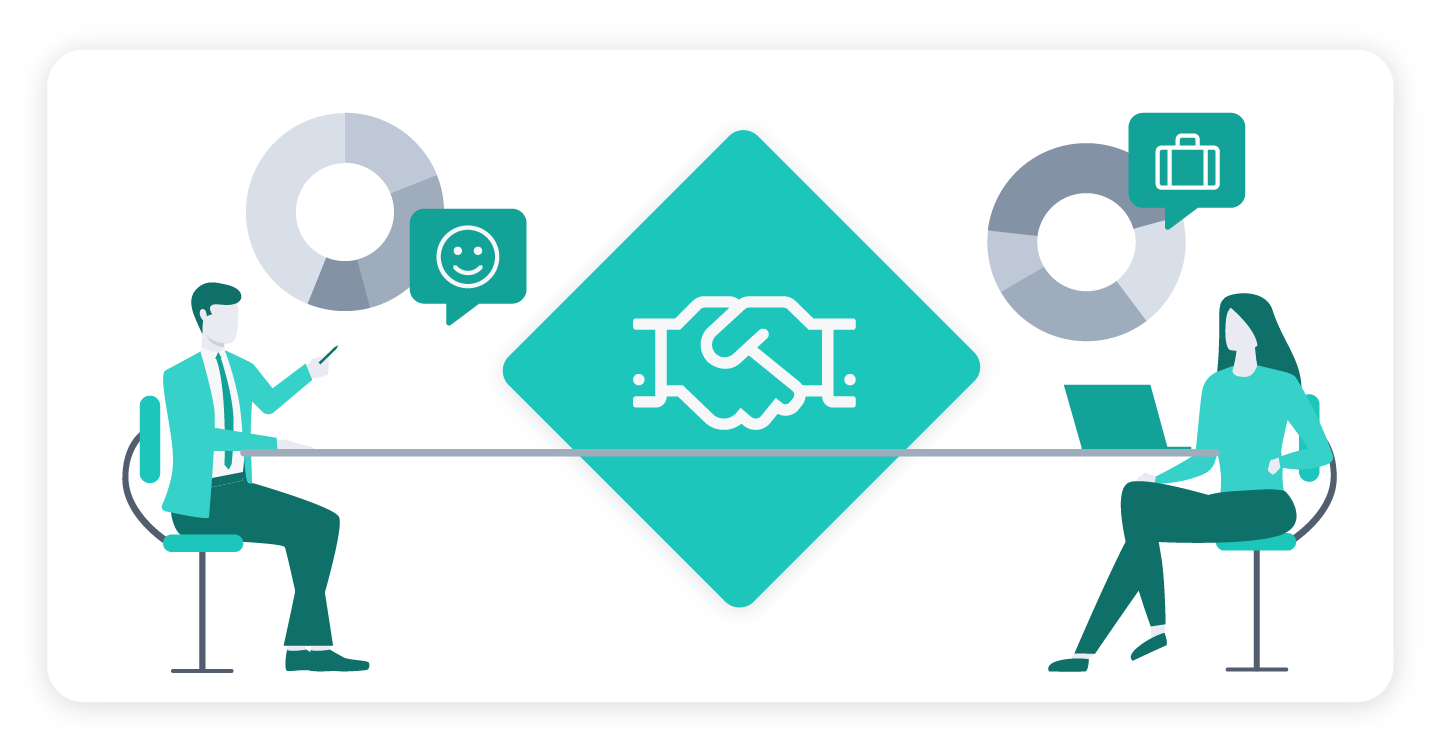 DPA
We understand that some of our clients would like us to accept special data processing agreement terms and conditions to comply with industry or company standards. We have a default DPA in our General Terms and Conditions, and we are open to apply our client's DPA requirements upon request.
NDA
Some projects with Zurvey.io include analysing sensitive company data or analysing 3rd party data that requires a separate non-disclosure agreement. We provide such confidentiality by default in our General Terms and Conditions. Upon request we are open to sign a separate, custom NDA with our clients.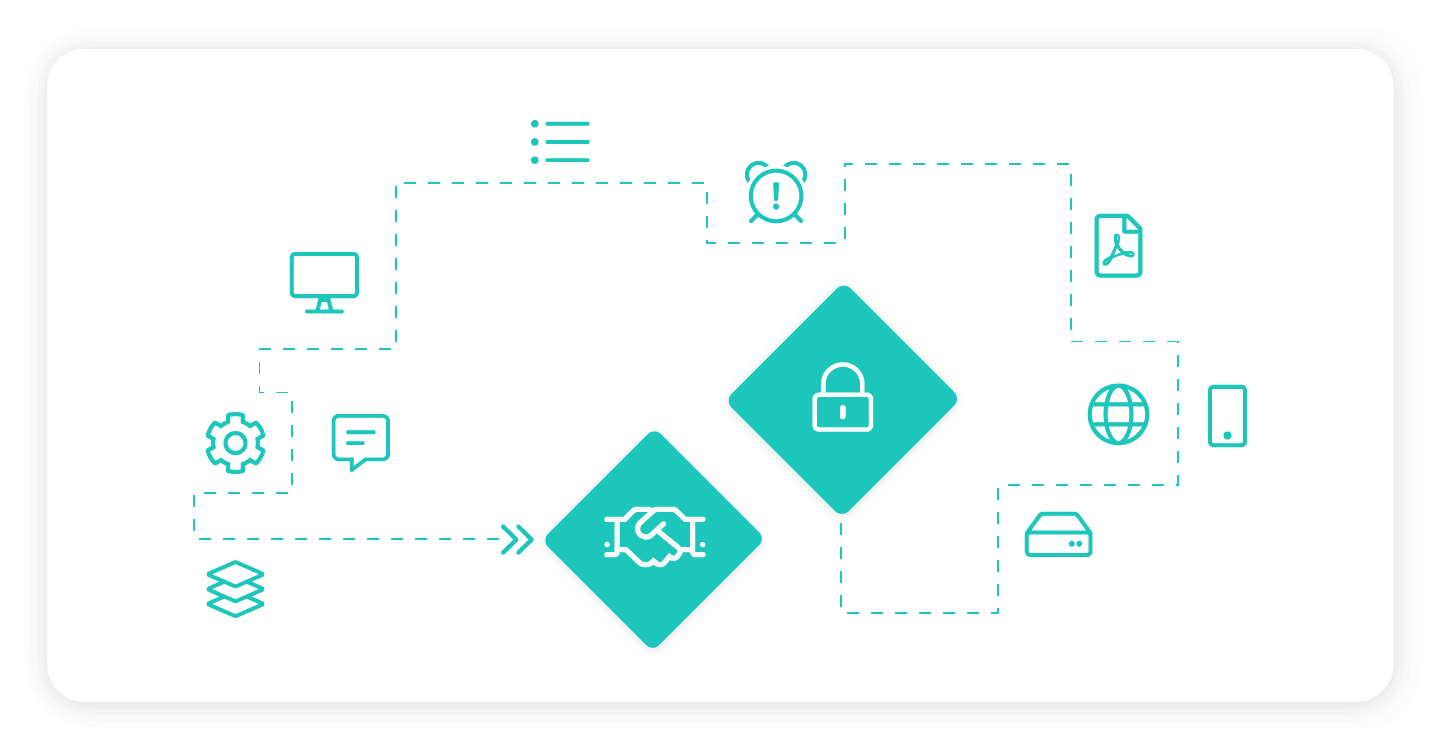 Data access - Two-factor authentication
Zurvey.io provides state-of-the-art password handling, and SMS based two-factor authentication is available for safe access.
Data access - User access levels
Zurvey.io has three different user access levels for each client's Zurvey.io group - viewer, editor and admin - to ensure company level user rights.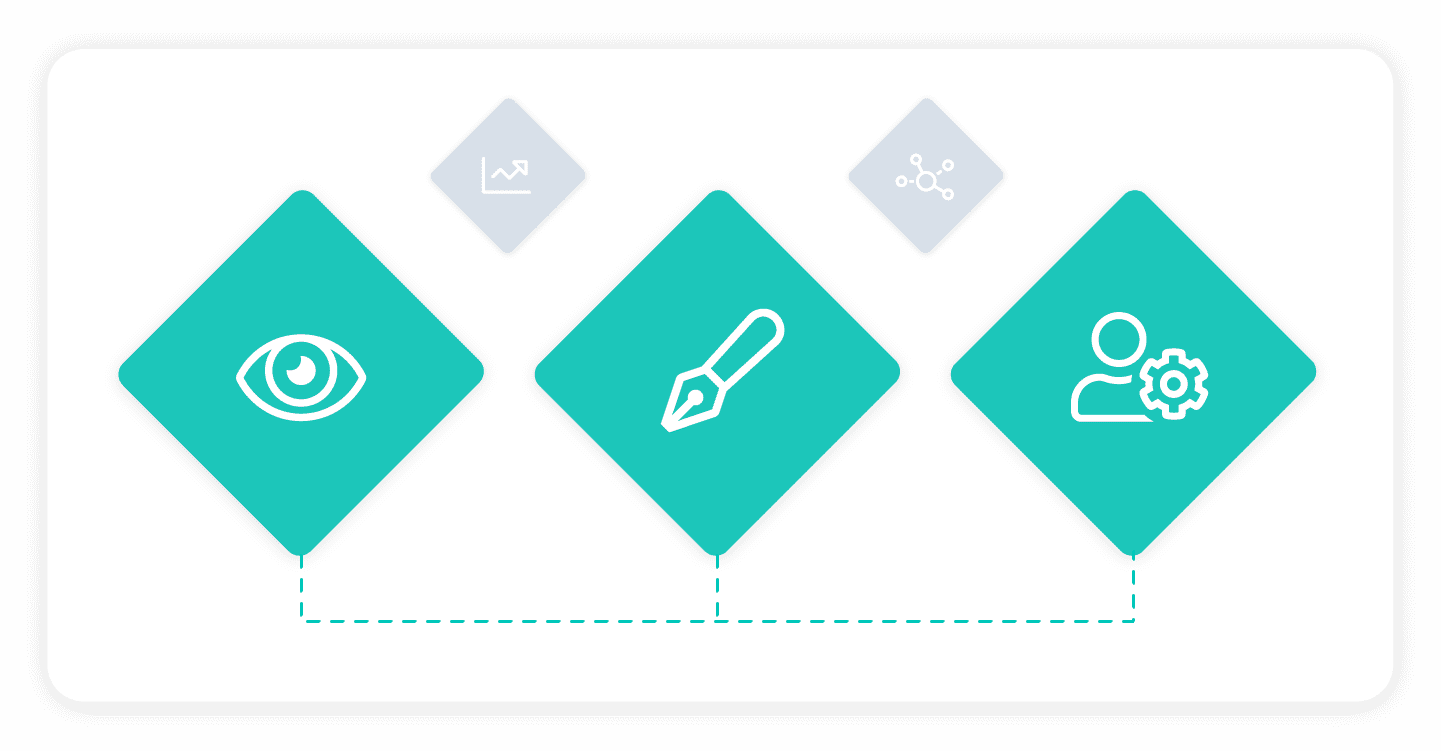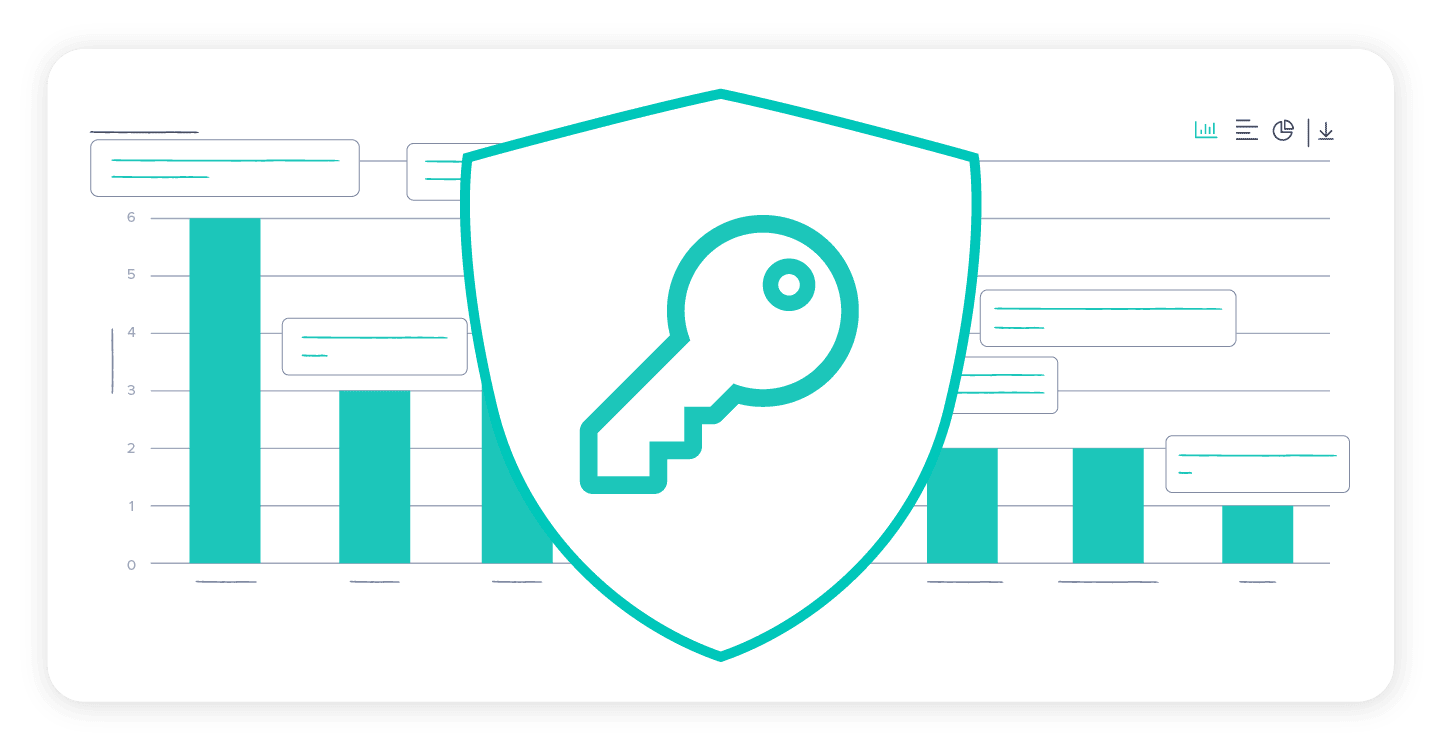 Survey data protection - Encrypted data storage
When data is uploaded to the platform it reaches the platform via encrypted HTTPS protocol. The platform is hosted in Microsoft Azure Cloud. The storage of the data is encrypted as well and they are physically located in the European Union, mainly in the Netherlands. We do not share the uploaded datasets or analysis results with 3rd parties nor with other Clients. See the detailed description in or General Terms and Conditions.
Personal data privacy - Remove and mask sensitive data automatically
We have introduced a smart feature for Zurvey.io called Delete sensitive data from uploaded files. This feature recognises and deletes any sensitive data (names, bank account numbers, emails, phone numbers etc.) in the uploaded dataset and replaces it automatically with a token. For example, John Smith becomes [Person] and john.smith@email.com becomes [email] after uploading the data to Zurvey.io.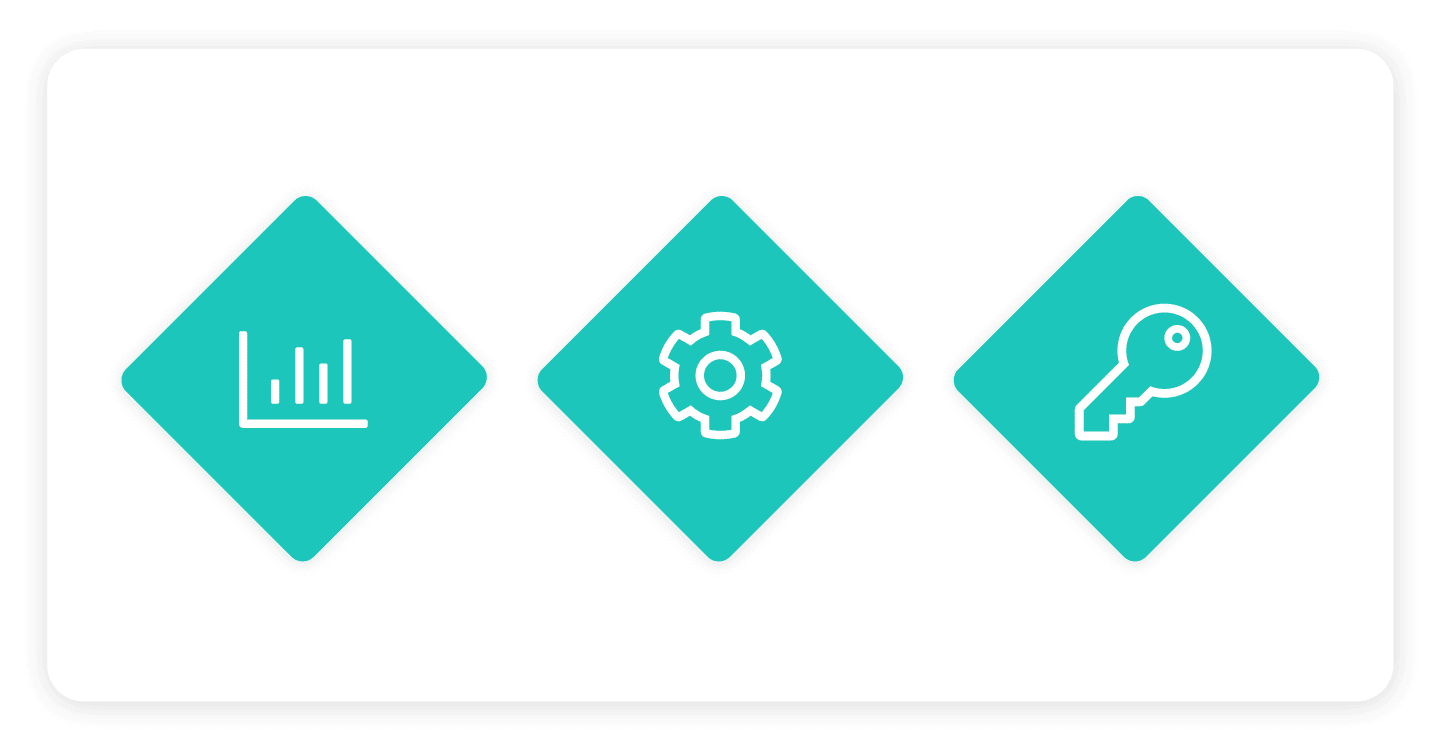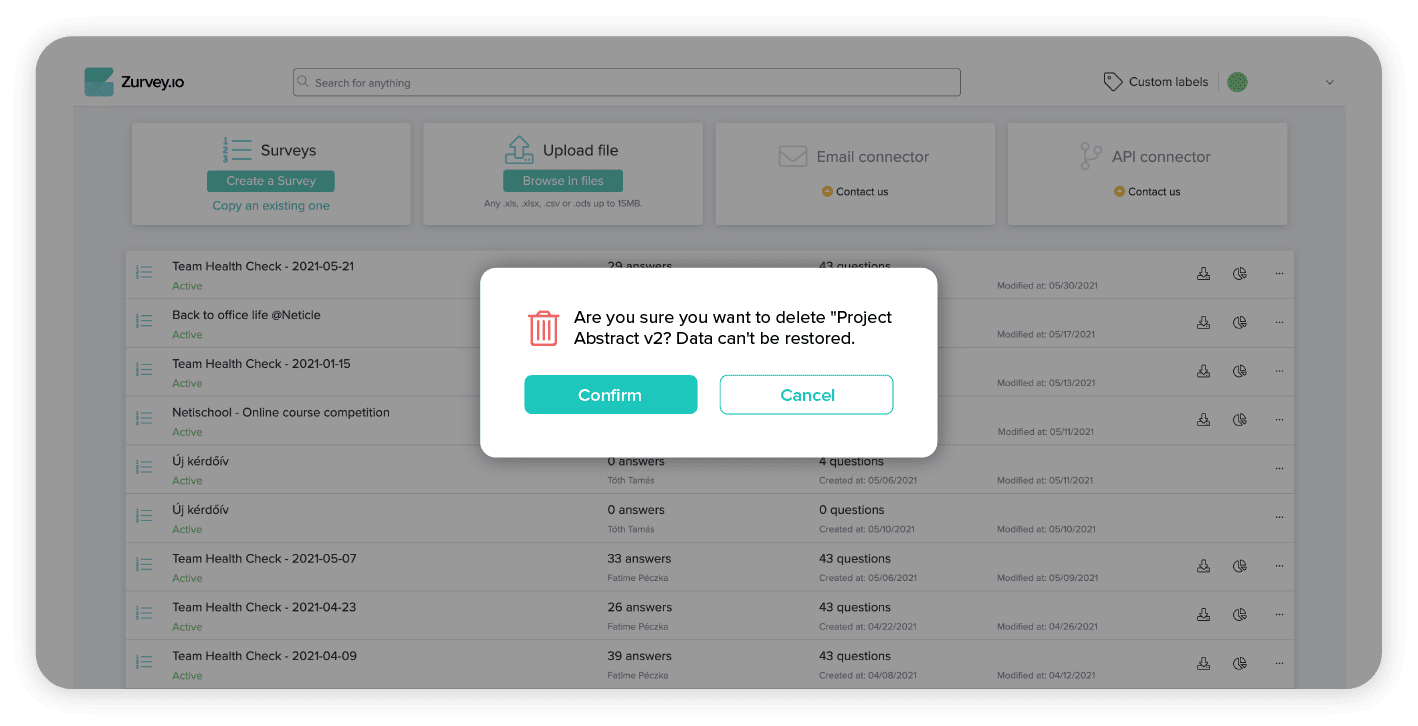 Data retention - Permanent data deletion
Zurvey.io users with admin level user access can delete datasets, surveys and projects permanently and instantly. After deleting the dataset, it is removed from the backups as well and cannot be restored.
What Satisfied Clients Say About Zurvey.io
"I love working with Zurvey.io, it instantly gives me a clear overview of our customers' feedback. Neticle's expert analyses save the Market Research Department significant amounts of time, since they give us sharp, definite recommendations about the areas we need to improve. We integrate these into our strategic decisions in order to further improve our customers' shopping experience."
Erika Szilágyi
Head of Market Research

"As a CX leader, I thrive in collecting, analysing and extracting insights from customer feedback. Neticle, with their advanced technology and customer centricity, have been instrumentation in our efforts to harness the power of unsolicited (text) feedback – a source of insights that is continuously increasing in importance as we digitize our customer journeys."
Veselin Petkov
International Customer Experience Leader
"Zurvey.io has an intuitive GUI and nice graph-type visualization of topics and sentiments that help better understand customer surveys and messages on a larger set of data, e.g correlating sentiments, name entities, locations, and verbs. It supports almost all European languages handles negations, double negations as well."
Gábor Karsay
International Sales Director
Book a demo
We know that a significant portion of the success of your research depends on choosing the right survey tool. You don't have to just take our word for the benefits of using Zurvey.io, you can watch it in action instead.Book a demo and one of our Insights Managers will contact you as soon as possible. Take the first step towards ditching manual coding and a whole new world of enhancing CX!