Integration guide
The data is connected through Web Data Connector.
1. Data can be funnelled to Tableau from all types of datasets. The integration is accessible through the dataset element from the home screen.

2. Clicking on Tableau option, the system visualizes the Tableau Export popup, which contains all credentials, which are needed to funnel the data to Tableau.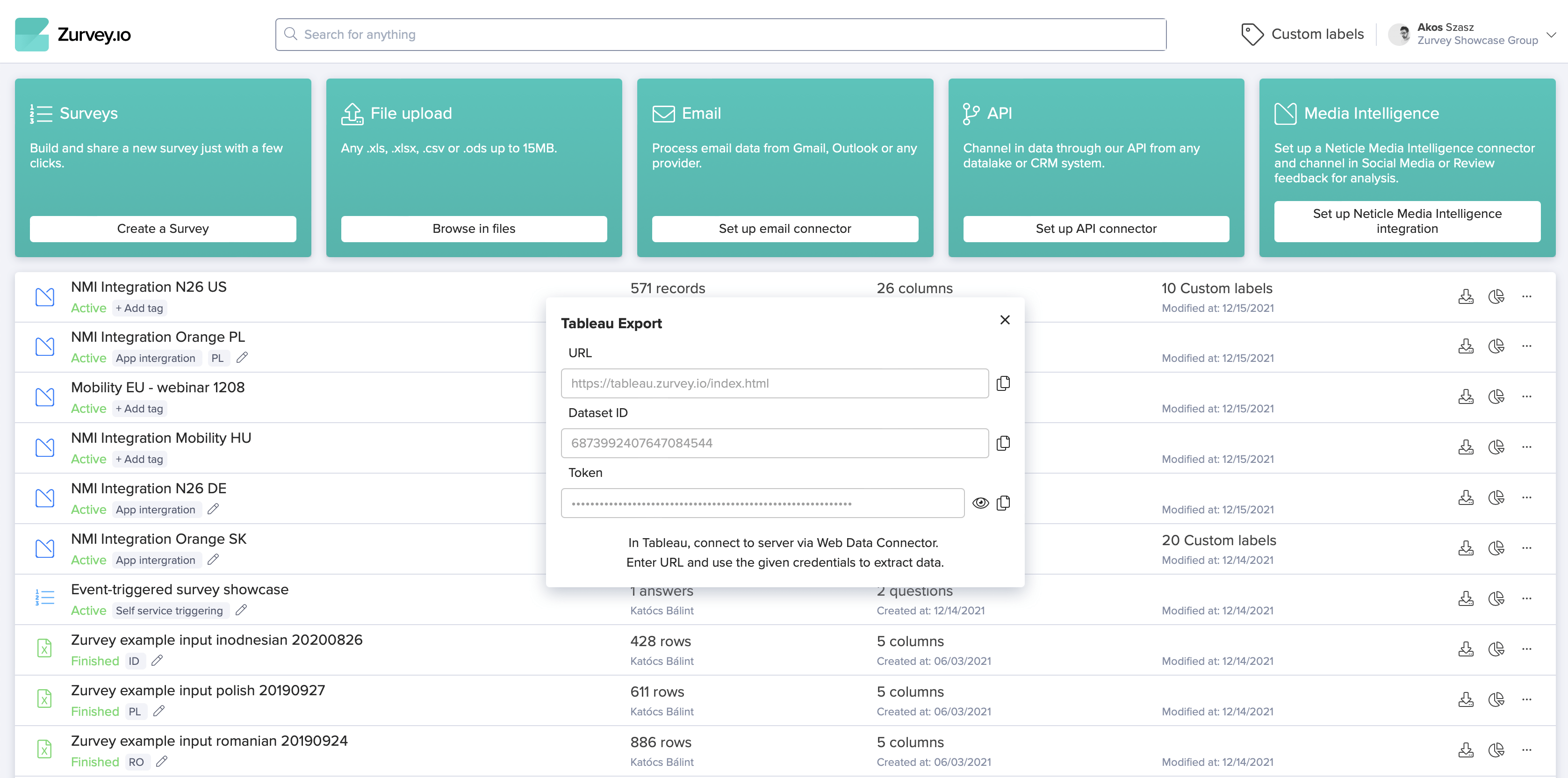 3. As a next step user should open, Tableau desktop and click on Connect menu → Connect to a Server → More.
Here with the Dataset ID and Token, the data can be connected to Tableau through the web server.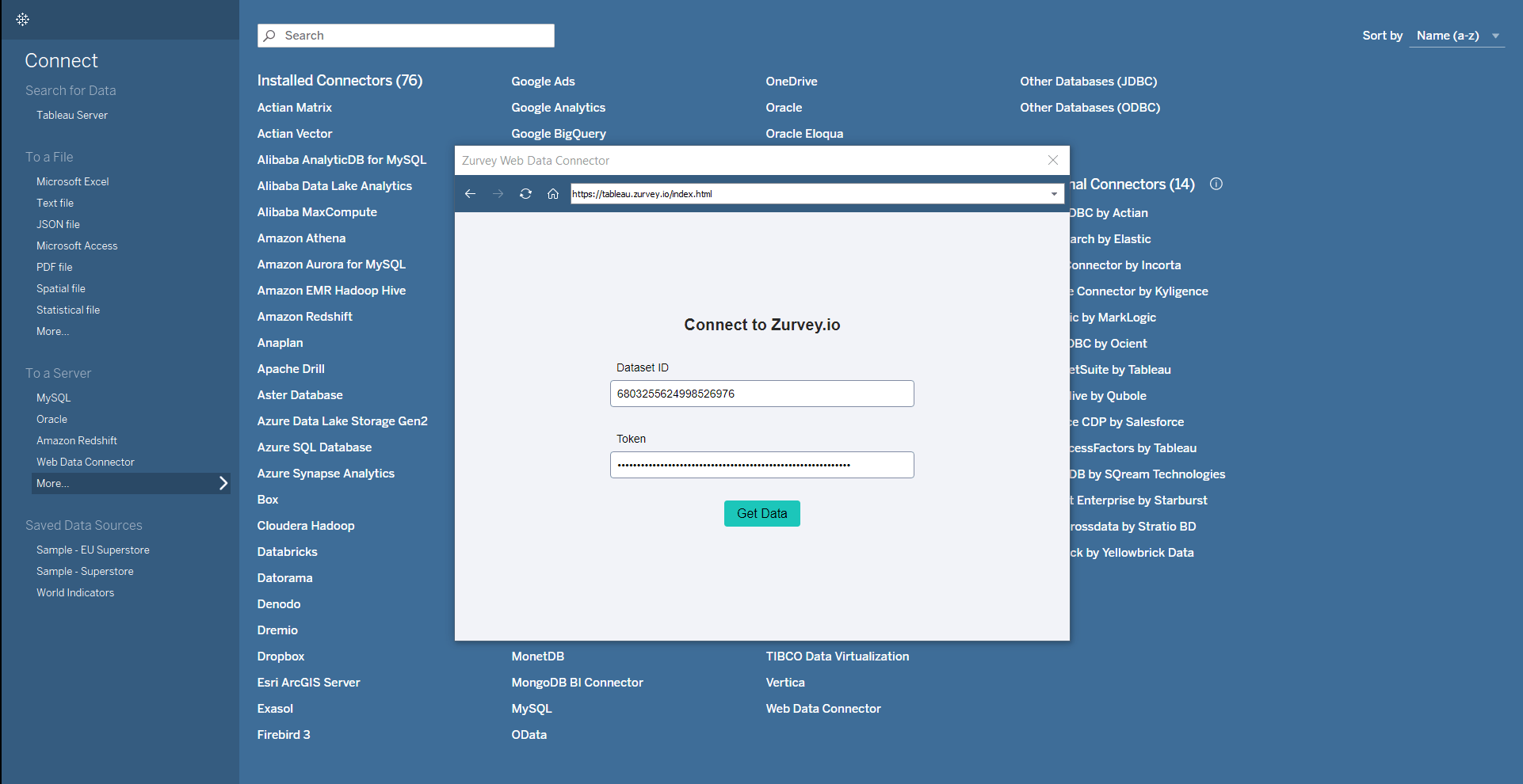 4. After the connection has been created, Tableau loads the data for a few seconds, until the Entities and Records table become visible on the left.
There is an automatically created table, called Joined Records and Entities. It is joined based on standard connection by Tableau, but this method often results imperfect data. Text units are multiplied based on how many Entities they have.
Instead of using this table we suggest to drag Entities and Records tables to the middle and join them based on the Record ID.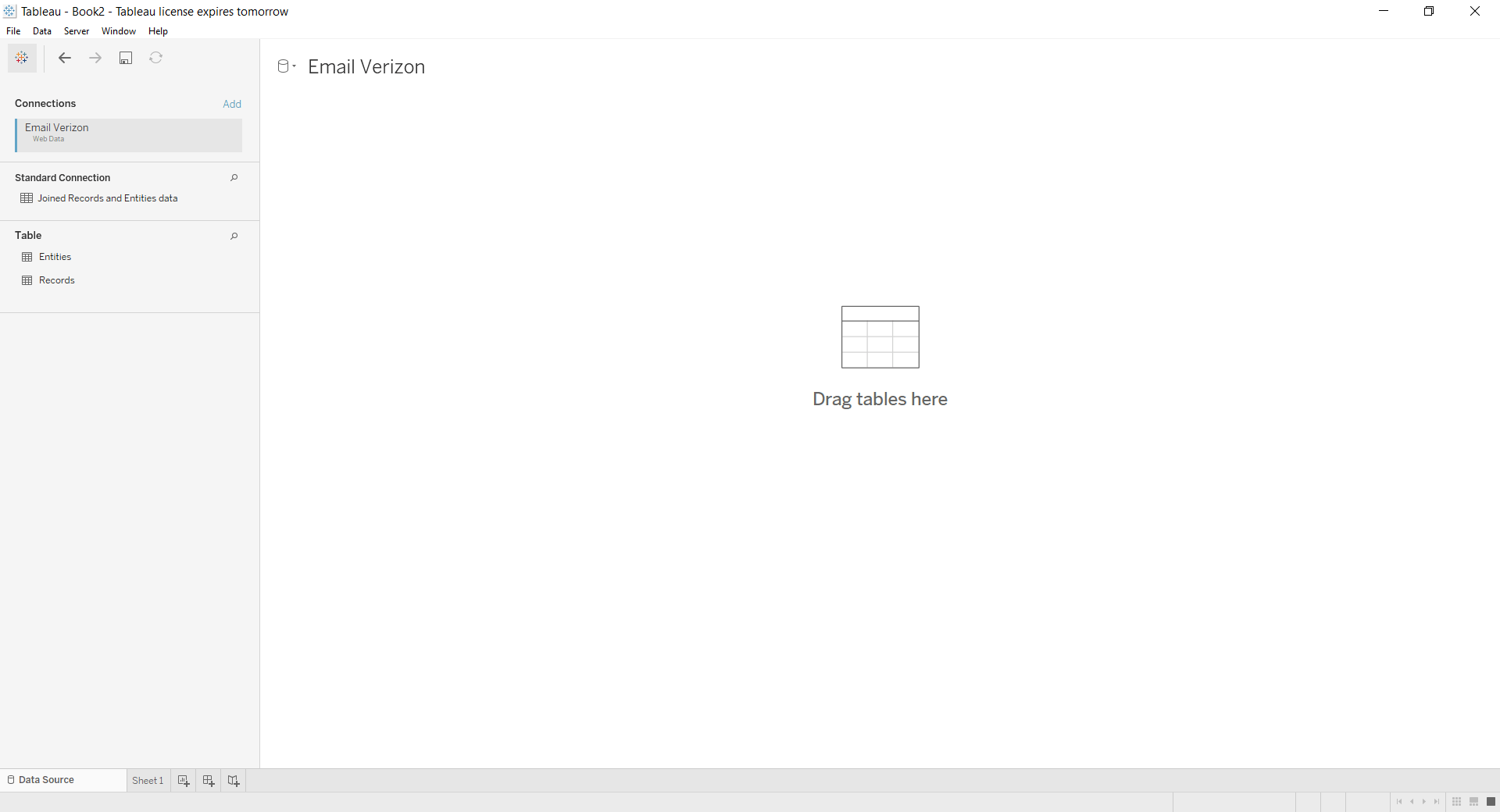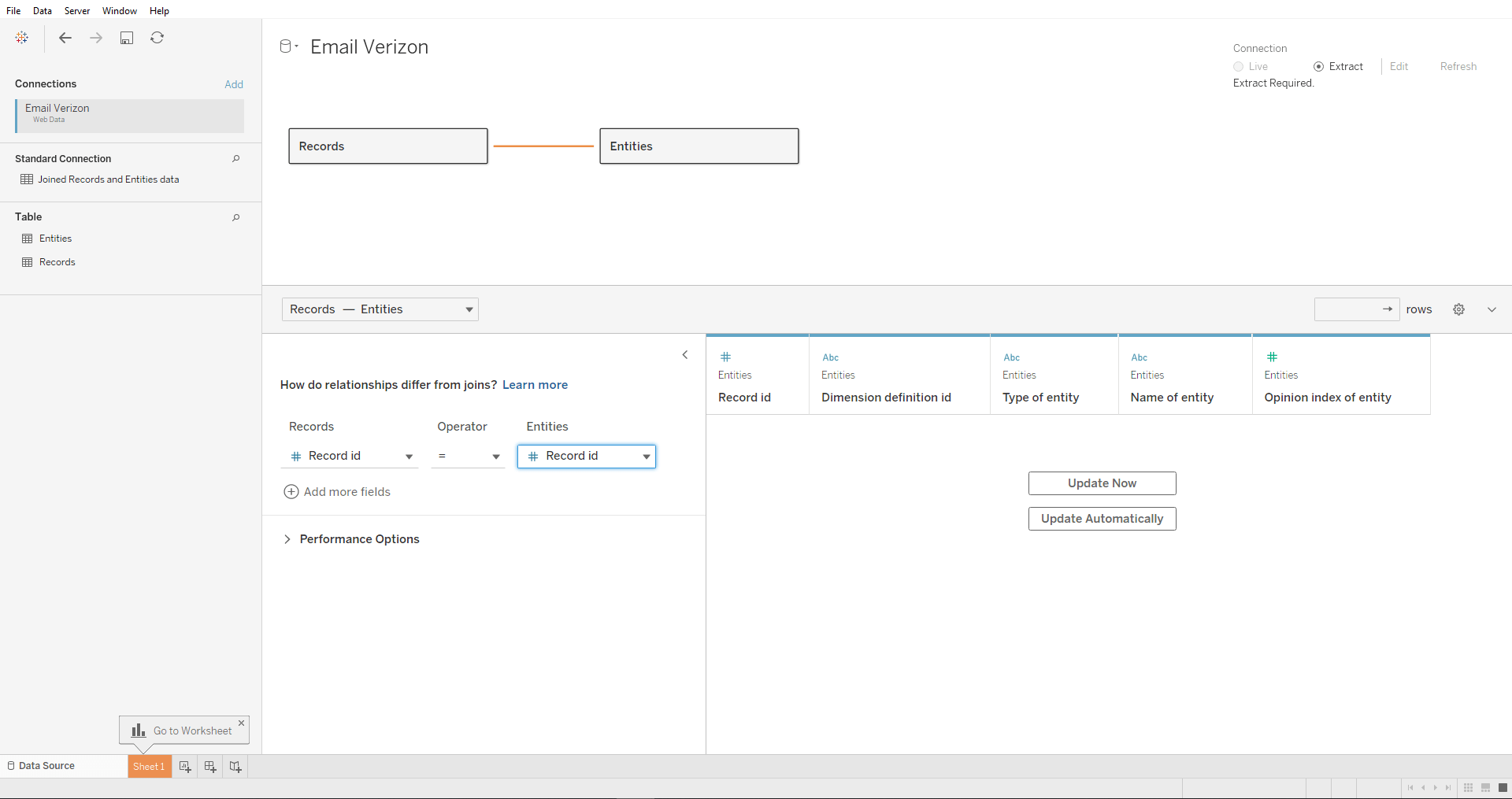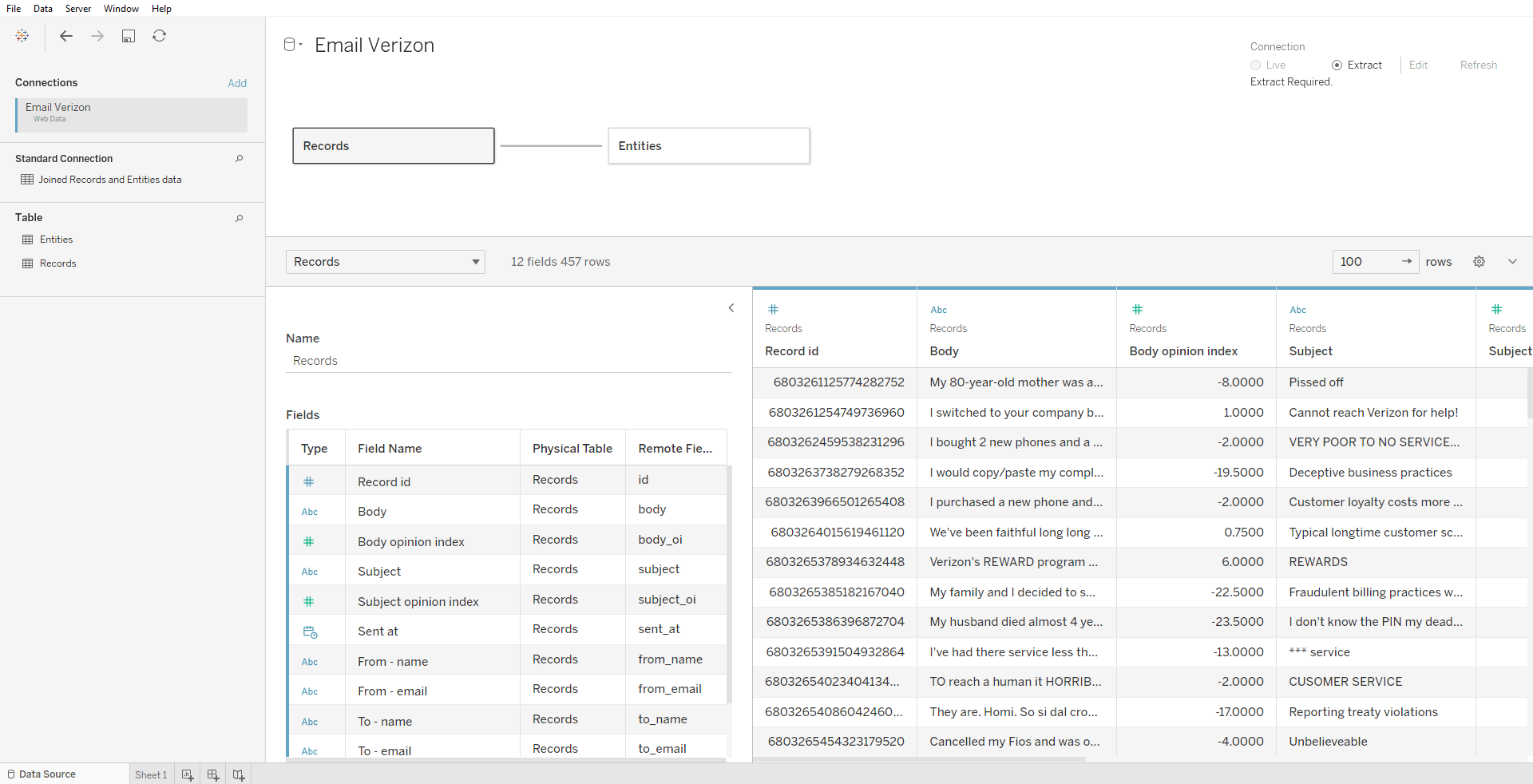 5. After the Tables are joined, you can start to build your dashboard