Analysed and quantified 14,7 million pieces of customer feedback for more than 170 clients, from SMEs to large enterprises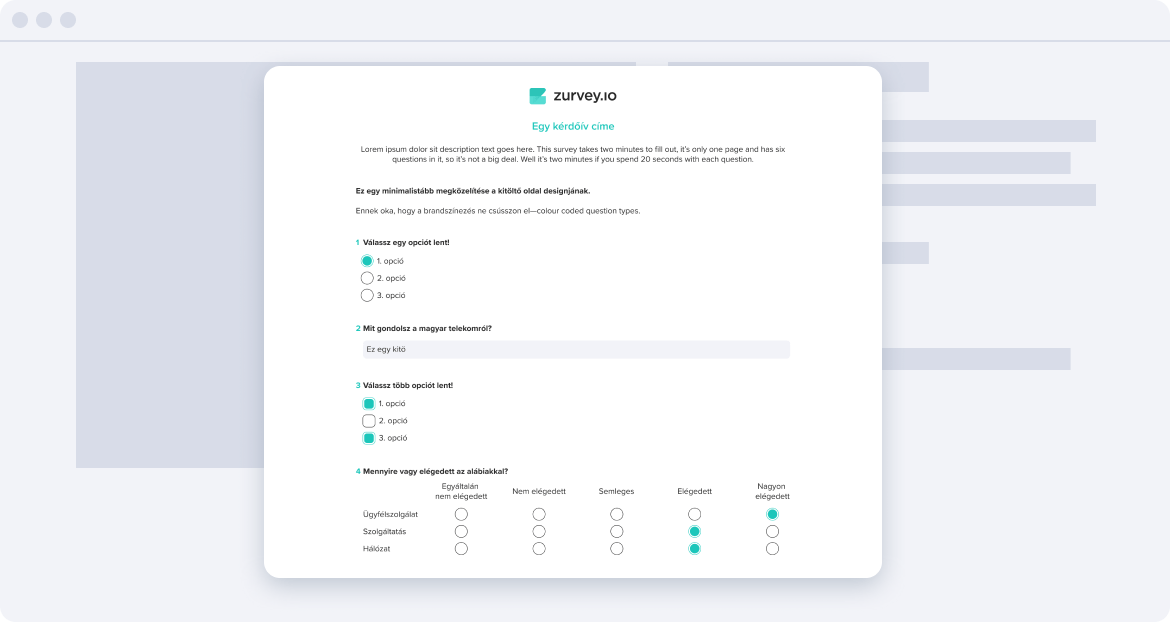 A simple, low code survey embedding method to ask specific target groups for feedback on your website. We offer several types of iframe based visualisations, including popups and sliders which can be targeted at specific behaviour. Want to gather general opinion? Users can also give feedback at the click of a button embedded in your site.
Gather feedback on articles or any kind of content on your website. Our inpage widget is directly integrated into your website so you can ask your visitors right after their first impression. We offer a wide range of customisation on our platform, making sure the widget matches your brand image.
Would you like to give it a try?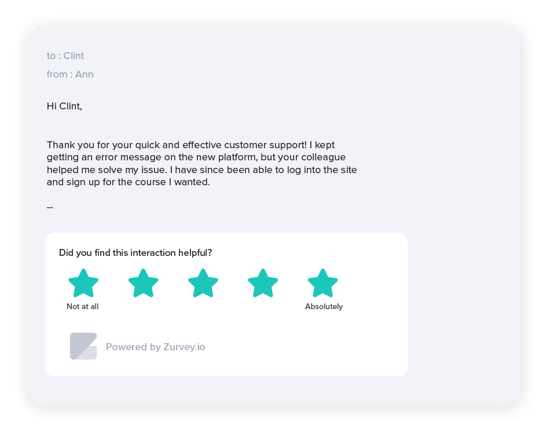 Email widget
Whether you want to have feedback on your newsletter content or on your complaint handling process, emails are a great channel for the VOC.
Use our widget in your email signature to collect ratings for the effectiveness of support, or share your surveys in email directly from our platform.
customisable HTML widget
custom email templates
on-brand look
custom email domain (SendGrid, AWS mail, SMTP)
Process Verbatims
with Human Precision Text Analysis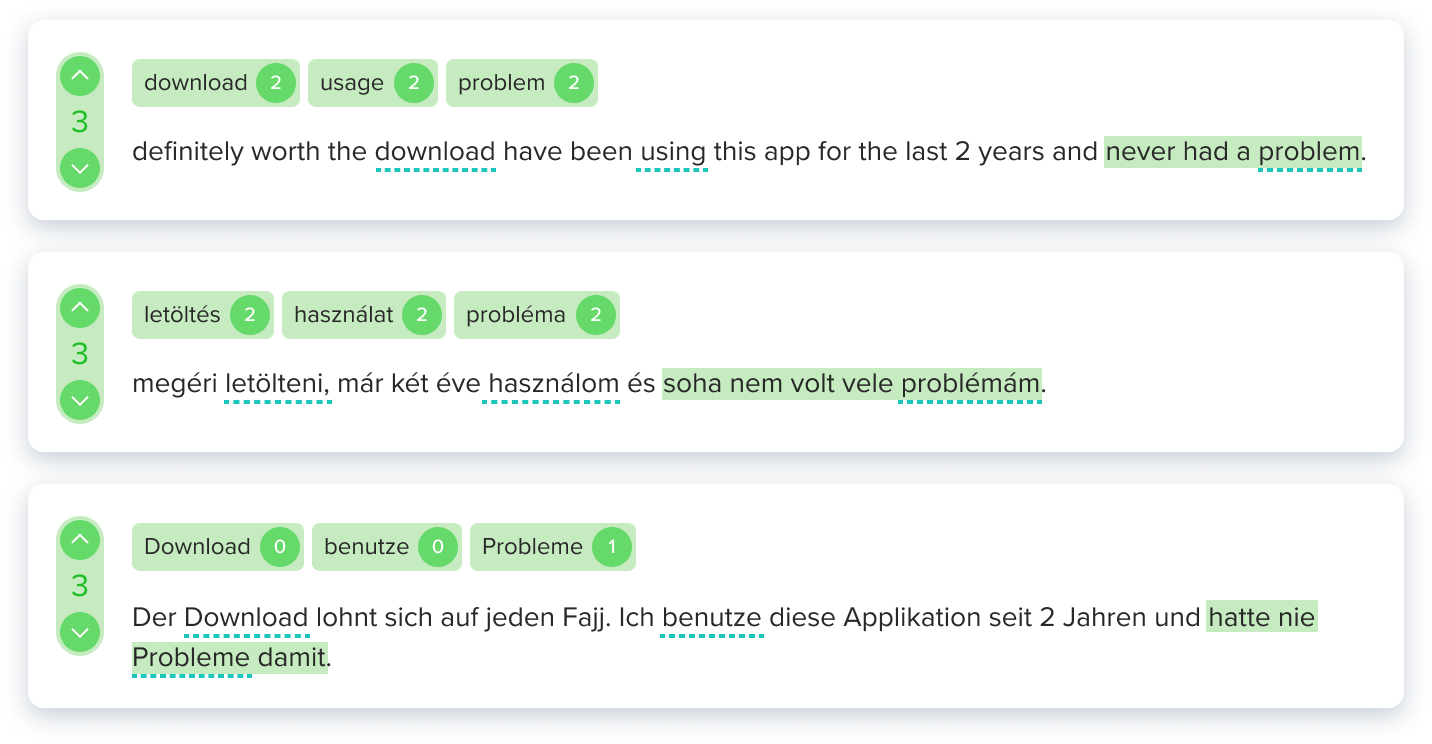 Sentiment Analytics and Topic Recognition
The NLP engine of Zurvey.io identifies sentiment and detects topics in each verbatim comment, revealing hidden patterns and pain points in your VOC data. With the recognition of brands, persons and locations, you can improve customer satisfaction where it matters the most.
All our NLP capabilities are available in major and less widely spoken languages as well.

Auchan discovered hidden pain points in customer verbatims and took immediate action.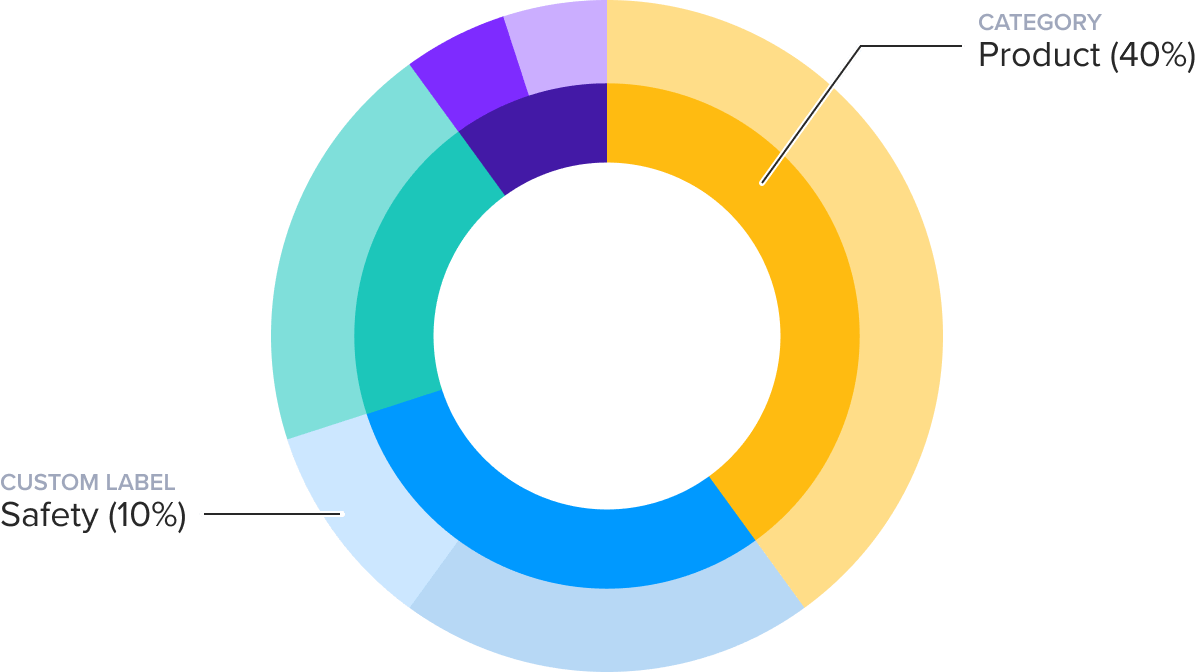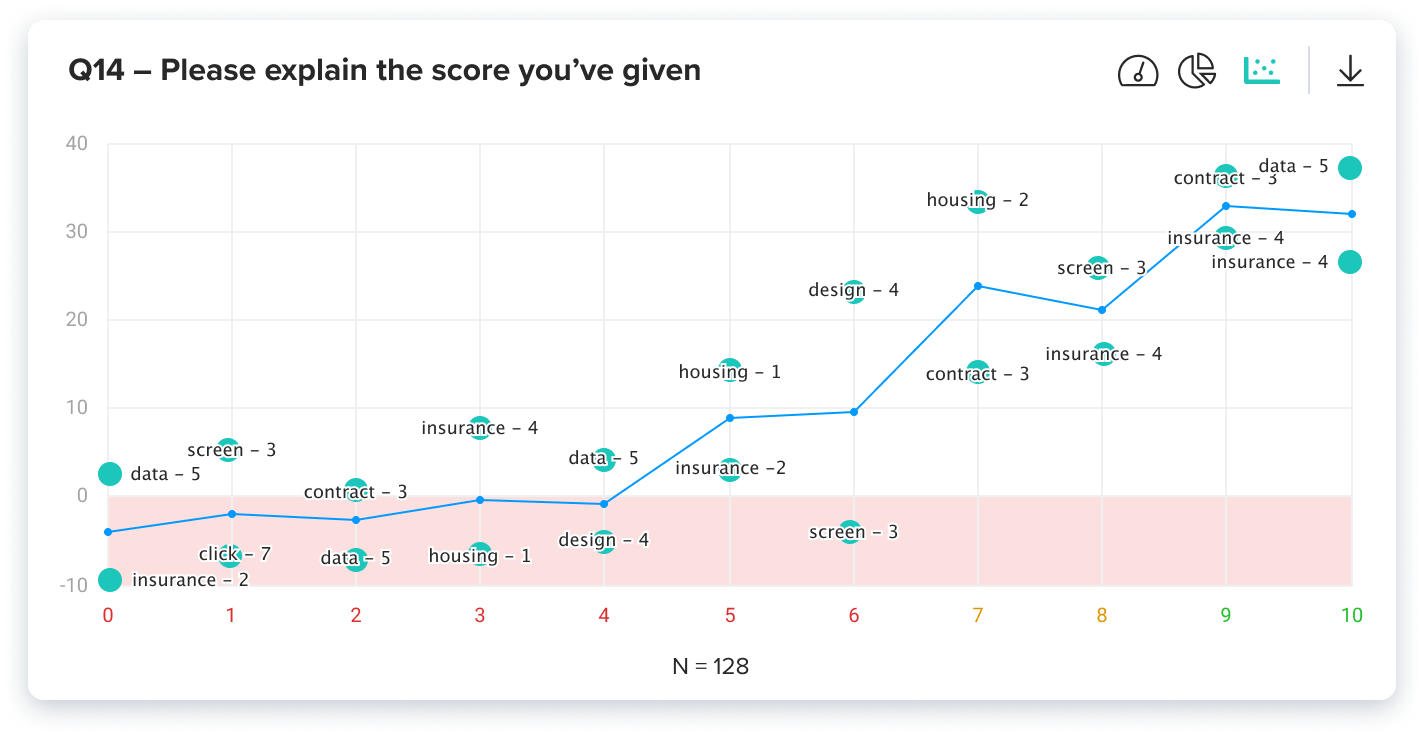 What Satisfied Clients Say About Zurvey.io
"Zurvey.io is really useful for our team to ensure deep understanding of client needs. With its unique visualisation - especially the Relations view - we can turn feedback into actions. The custom labels are also handy to manage specific business questions. And the team behind the product helps a lot to get the most out of it."
Dóra Szkubán
Senior Market Research Expert

"What was good or what needs more focus in our service? We want to know it all and understand our customers, every day a little bit more! Therefore we use Zurvey.io. It supports us, as it is easy to use, nearly self-explanatory. We ask for feedback after each interaction - so we create together the customer journey of tomorrow. Besides that, Zurvey also simplifies the analysis process and helps with automatic reports. Collaborative work and pooling of experience allow us to find quick solutions if needed."
Monika Zimmermann
Head of Touchpointmanagement
"I love working with Zurvey.io, it instantly gives me a clear overview of our customers' feedback. Neticle's expert analyses save the Market Research Department significant amounts of time, since they give us sharp, definite recommendations about the areas we need to improve. We integrate these into our strategic decisions in order to further improve our customers' shopping experience."
Erika Szilágyi
Head of Market Research
Book a demo
We know that a significant portion of the success of your research depends on choosing the right survey tool. You don't have to just take our word for the benefits of using Zurvey.io, you can watch it in action instead.Book a demo and one of our Insights Managers will contact you as soon as possible. Take the first step towards ditching manual coding and a whole new world of enhancing CX!