Upload or Collect your Data
Sentiment Analysis and Topic Recognition
The Benefits of Zurvey.io
How
zurvey.io

works

Zurvey.io will save you time by analysing NPS surveys, employee satisfaction questionnaires and other textual feedback. But first, let's take a peek at how it all proceeds behind the scenes.
Upload or Collect your Data
Create your own Survey
Zurvey.io is not just a feedback analyser. You can also create surveys and the answers are processed in real-time. Here you can:
Choose from more than 10 question templates

---

Adjusting the layout of the survey in accordance with your brand image is easy

---

Share the survey directly via email or social media
The incoming answers are being analysed by our system in real-time so you will see the insights immediately.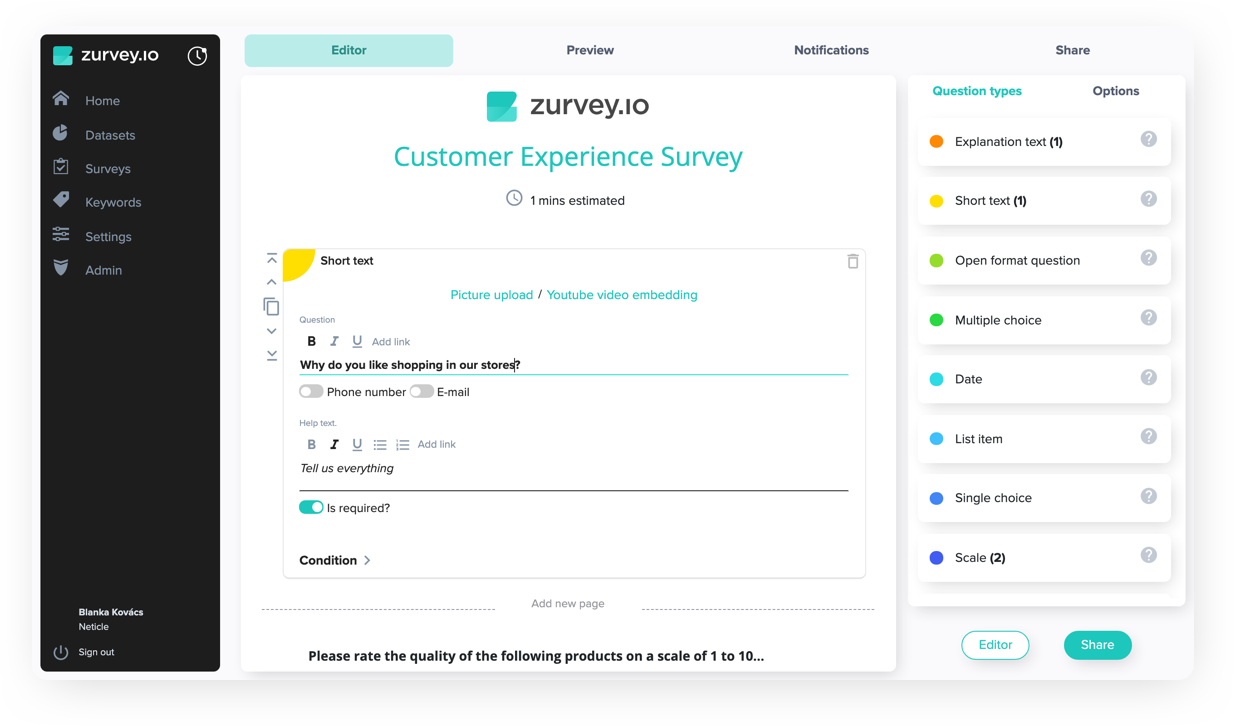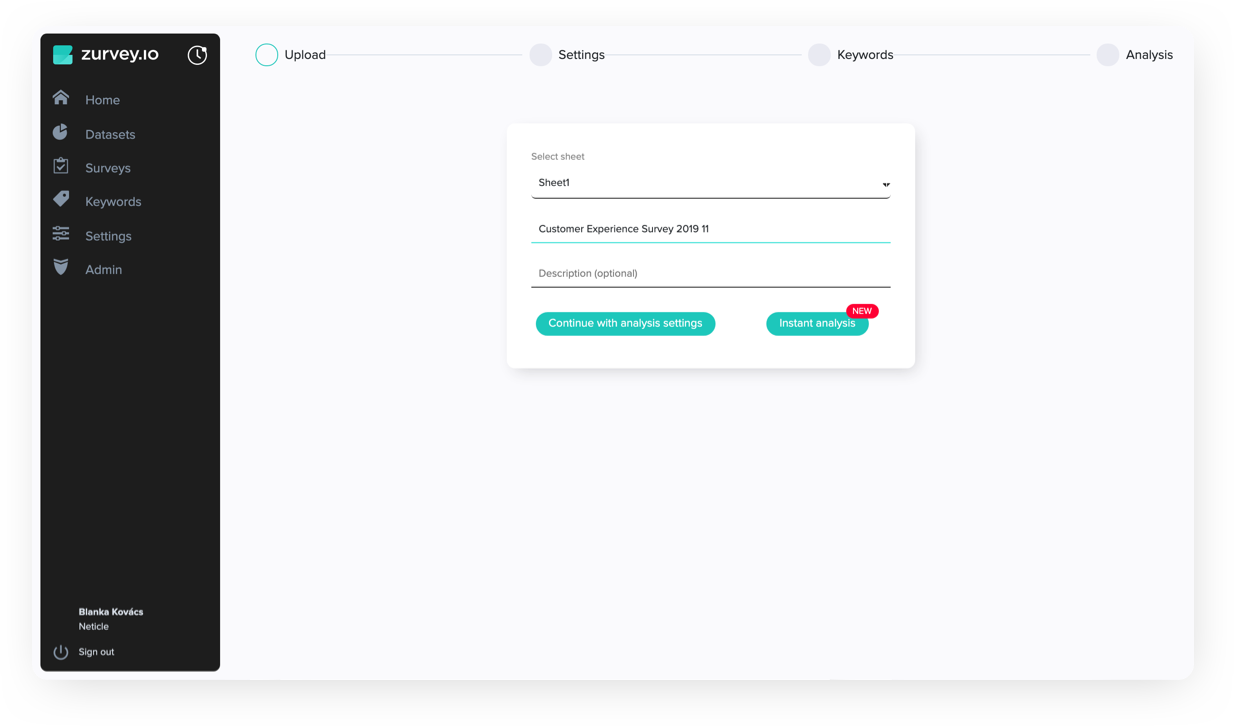 Upload or Collect your Data
There are two ways of collecting the data you want to analyse on Zurvey.io.
Create a survey on our dashboard and have the answers incoming on-site

---

Upload your collected textual feedback (NPS, complaints etc.) in an Excel spreadsheet
See How The Analysis Works
Sentiment Analysis
Zurvey.io conducts automated sentiment analysis on every text. The system automatically recognizes the phrases which have a sentiment value and scores them between -3 and +3.
Based on the detected sentiment, every text is given a score that represents the value of the positive or negative opinion. The calculated phrase scores are summarized for the entire text, representing the sentiment of the whole answer.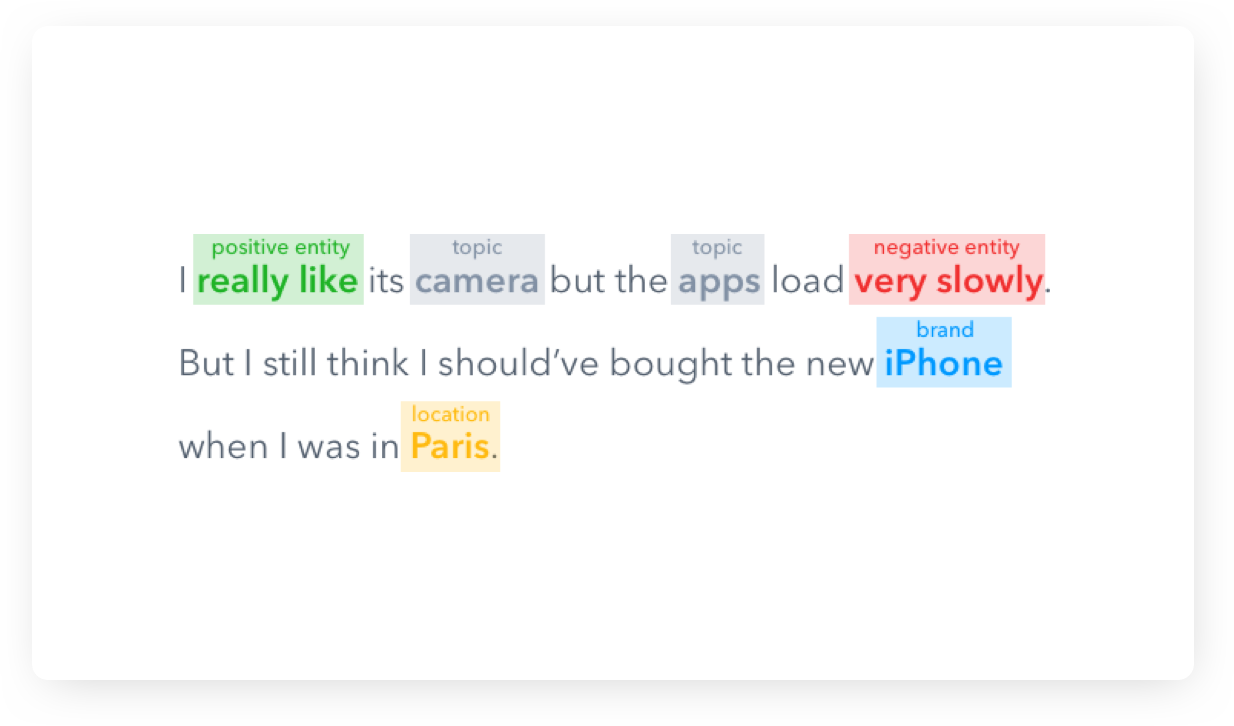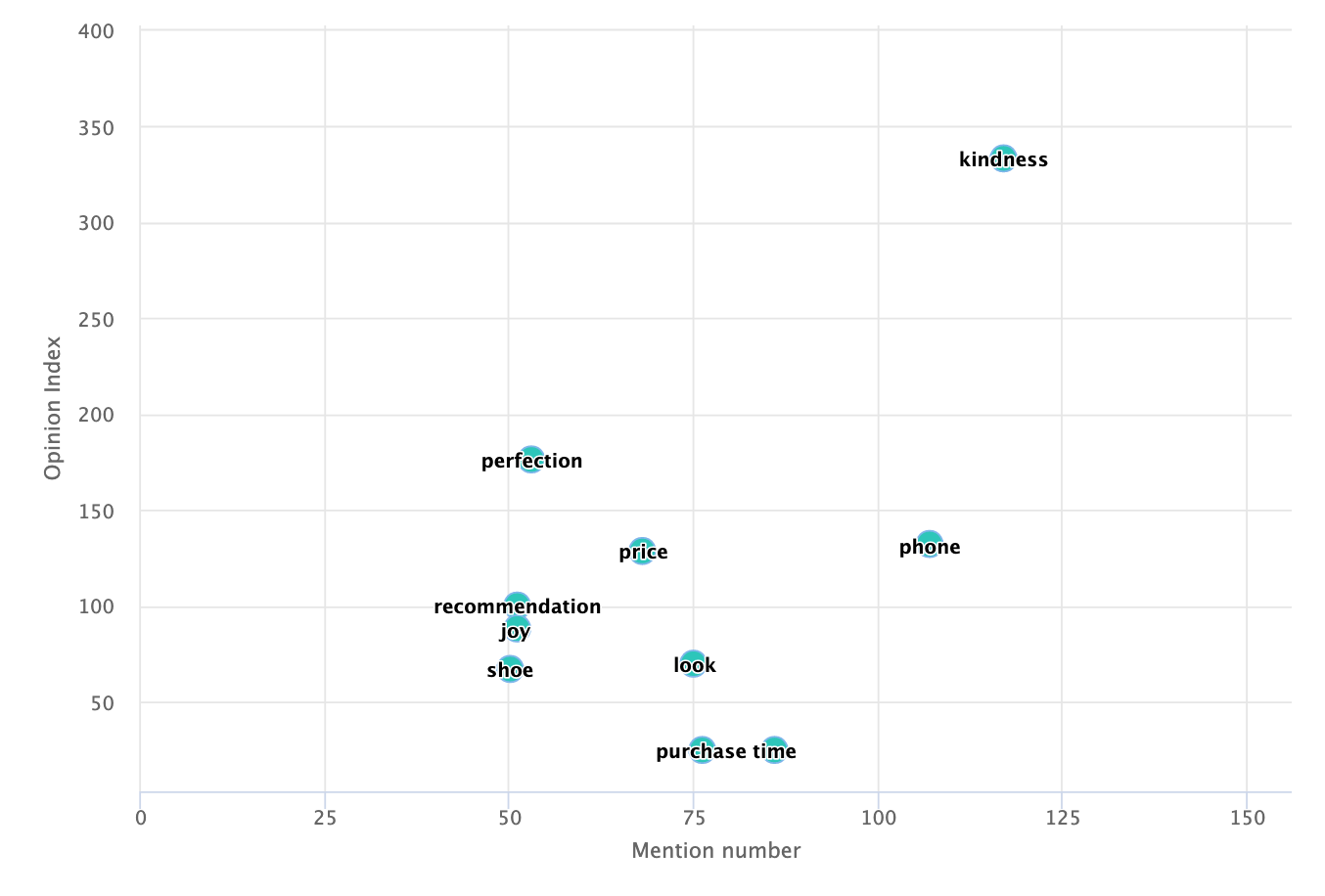 Topic Recognition
The system automatically recognizes key topics and important phrases in the texts. This function can reveal the essence of the text. Zurvey.io automatically recognizes topics, places, people, brands, emotions and organizations.
In-depth Analysis with Specific Keywords
You can add keywords to the analysis if you are curious about the feedback on a specific issue (e.g. customer service). As you add the keyword for search in the texts, it will automatically offer synonyms and common misspellings.
Alternatively, if you have already had an existing coding frame, just click on Instant Analysis and it will implement your previous settings.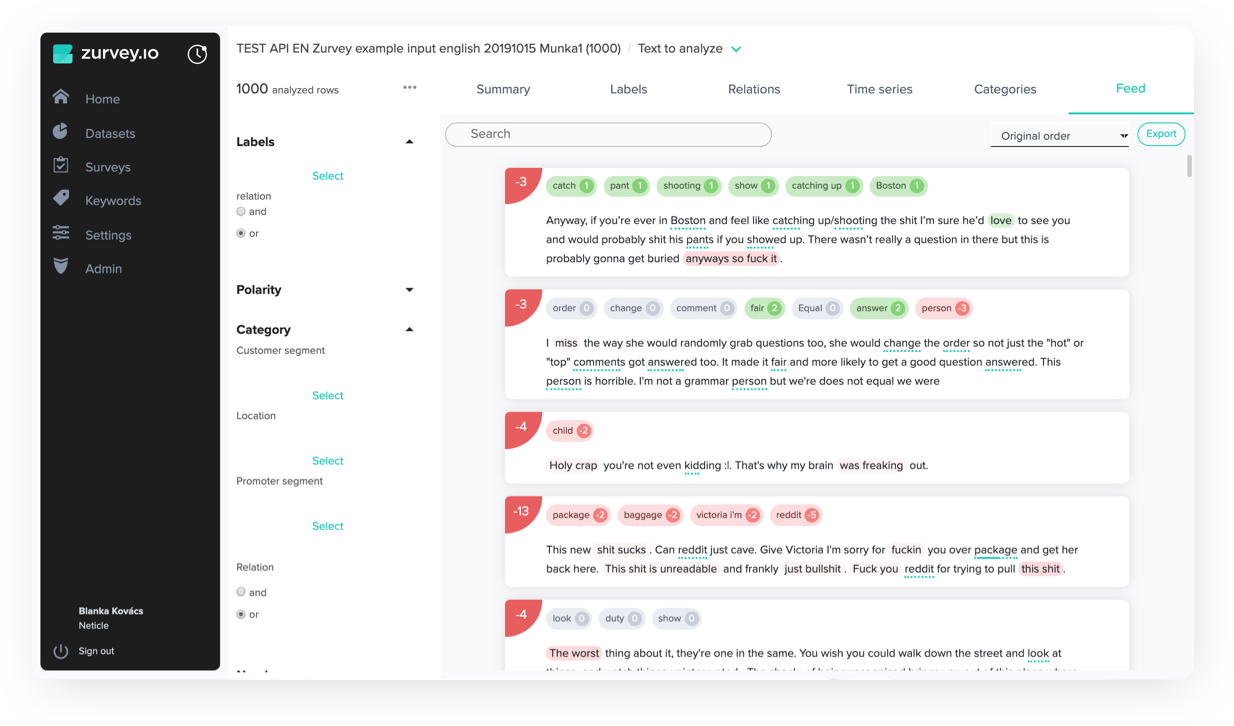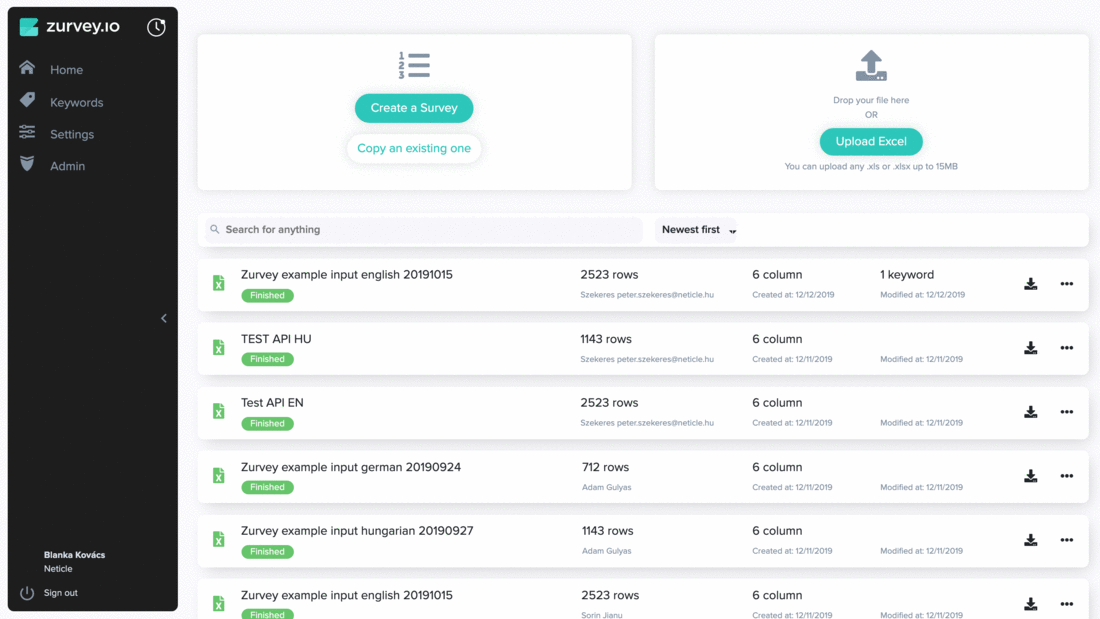 Integrated Feedback Process
Zurvey.io transforms the voice of customers into useful insights in real-time.
Rich Dashboard View
The system has a dashboard full of graphs and charts that are easy to understand without any experience in data analysis. Being able to process thousands of NPS researches and employee surveys will leverage your brand satisfaction.
Here you can see graphs such as share of voice, key negative and positive topics and the connection between the pain points.
If you still want to read the whole answers, you can see every one of them in the Feed view.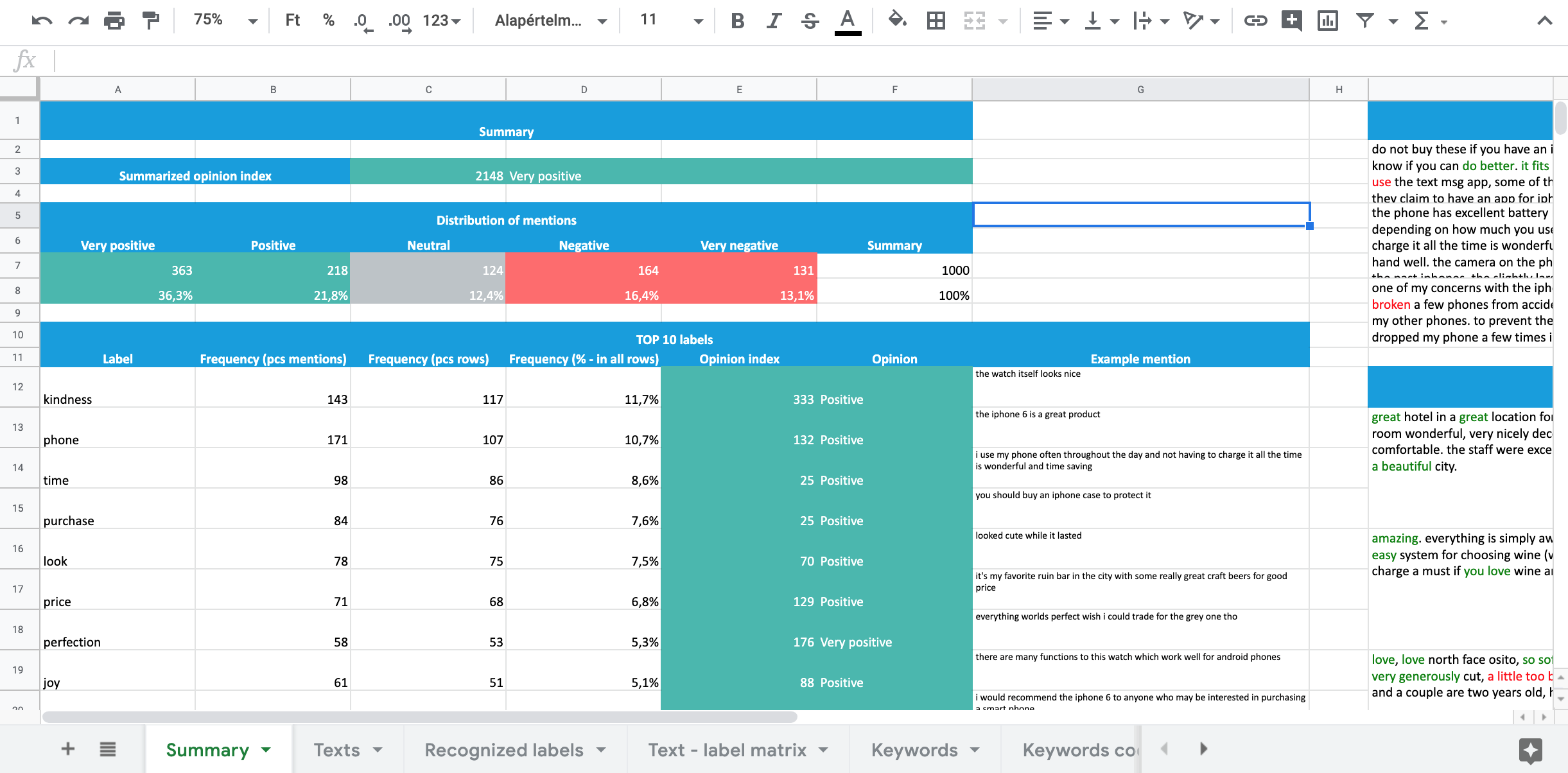 Enhanced Excel Output
If the dashboard view is not suitable for you, you can download the results in a rich Excel file containing every numeric and textual insight you can see on our charts.
Start using Zurvey.io now
Test Zurvey.io for free, send us this form and we will get back to you within a few hours
It is our duty to keep your data safe. We state herein that our Data Privacy Policy is GDPR compliant. For further information, please click here!