Open the gates! Data incoming from all directions
Do you dream of seeing all your VOC data and insights in one place? Chances are it has just come true, with three new connectors added to our CX platform.
---
If you've been using Zurvey.io or following the product's evolution for a while, you probably know that it helps clients gather and analyze customer feedback with easy to use CX surveys (including NPS®1, CSAT and CES data), or through processing any textual data from Excel, CSV or ODS files.
We're happy to announce that three new types of inputs have been added to the system, providing a 360° view of customer data. The new types of inputs are:
an email connector,
a general API that works with any kind of data source,
and a specific connector to integrate social media data from Neticle Media Intelligence.
Let's see what each of these enable you to do and what sort of benefits they add to the table.
Reinforce customer support with email analysis
Are you running a business where communicating with clients via e-mail is essential? If there are tons of incoming and outgoing messages, you're probably aware of how much there is to learn from them. The good news is, from now on, you can connect any e-mail web server to Zurvey.io and your emails will automatically be subject to text analysis.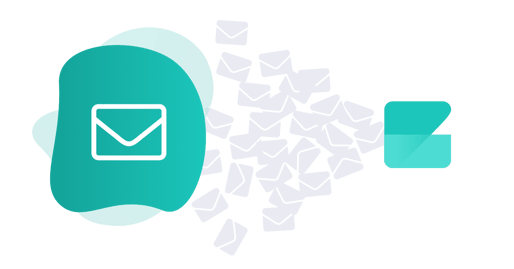 Once the connection is established through this new gate, all emails are sent in a blind carbon copy (BCC) to Zurvey.io and processed in real time. With our auto parsing method, you can be sure that only valuable feedback will be analyzed. The analysis will reveal hidden pain points, summarize the main reasons for contact, and much more. You will even be able to coach your agents based on the delivered insights.
Have all your social listening data in the same place
Are you an existing user of Neticle Media Intelligence (NMI), the tool that tells you what the internet thinks? If you are already benefiting from both of our flagship products, the good news is that now you have the option to view all of your customer insights in one place. The NMI integration lets you channel all mentions of your NMI keywords into Zurvey.io. But of course, even if you haven't used NMI before, you can start your social listening journey and gain the extra insights that the combination provides. There's a whole new field of customer voice analysis to be discovered.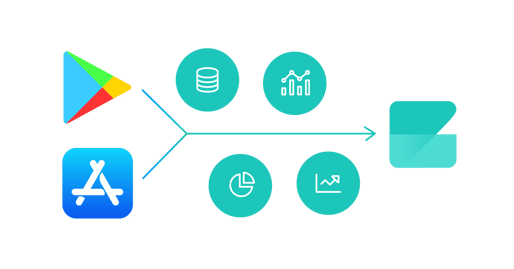 The Neticle Media Intelligence integration can be especially helpful if your service comes with a mobile application, because all of its Google Play and Apple App Store reviews will be automatically channelled into Zurvey.io – no need to download them separately anymore! A similar use case is your business's Facebook page, where comments and complaints can be smoothly transferred the same way. Otherwise, NMI collects all publicly available mentions of preset keywords (such as brand names, for example) from almost all social media platforms, news sites and forums as well.
And there's more: once you combine your NMI data with the feedback collected through Zurvey.io, multi-level custom categorization will become available for all of it, with the same code frame for both in-house and public sources.
Don't worry if your setup isn't typical
Is your case rather unique? If you have a server or a data lake where you also store textual data and need it analyzed, now you can channel it into Zurvey.io via a RESTful API. This opens yet another passage that strengthens the flexibility and versatility of the product, broadening the range of businesses that can benefit from Zurvey.io further.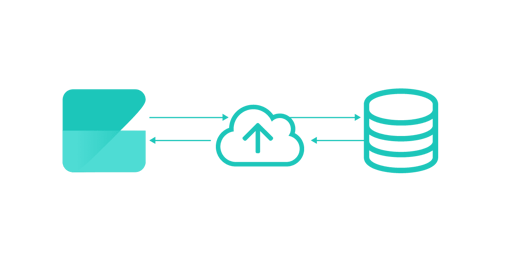 Have more questions related to the 360° view?
Our new connectors and integrations provide a wide range of possibilities for utilizing text analysis and viewing all your insights in one place. All of this happens, as usual, along with maximum data privacy. If you are not sure which method would work best for you, or you want to know more about any of them, don't hesitate to fill the contact form below!
---
1 Net Promoter®, NPS®, NPS Prism®, and the NPS-related emoticons are registered trademarks of Bain & Company, Inc., Satmetrix Systems, Inc., and Fred Reichheld. Net Promoter Score℠ and Net Promoter System℠ are service marks of Bain & Company, Inc., Satmetrix Systems, Inc., and Fred Reichheld.
---

Share: