Create multilingual surveys in Zurvey.io
If you run survey projects covering several countries, now you can collect responses in multiple languages, while seeing the aggregated results in the same dashboard.
We tailor our product development to client needs, and we're happy to finally introduce multilingual surveys – a long awaited feature for multinational enterprises, agencies, and consultancy firms. From now on, you can add translations to your surveys in all 29 languages that Zurvey.io can currently process.
This also means that you can aggregate both your quantitative and qualitative data even if it has been submitted in multiple languages. You can use the same coherent labeling structure for all multilingual surveys as well: Zurvey.io can quantify and make results in different languages comparable using this coherent categorization. If you haven't tried Multilanguage Custom Labels before, read our previous blogpost to learn all about how they work and how you can quickly make use of them!
How does it work?
To activate the feature, create a survey, or open any of your existing ones, and switch on the Multilingual Survey toggle in the sidebar. This will turn the current analysis language into the benchmark language of the survey, which will act as the source language of the translations.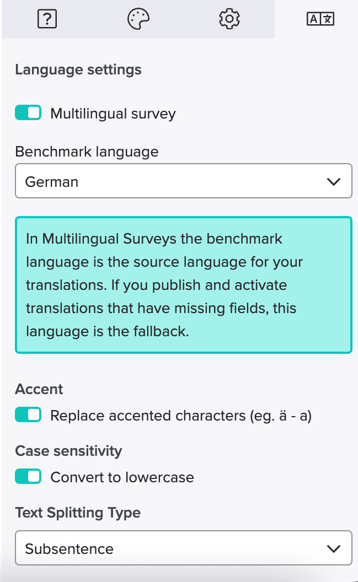 On the Translations tab, you can select the languages you want to translate your survey to (the benchmark language is already selected with a disabled checkbox).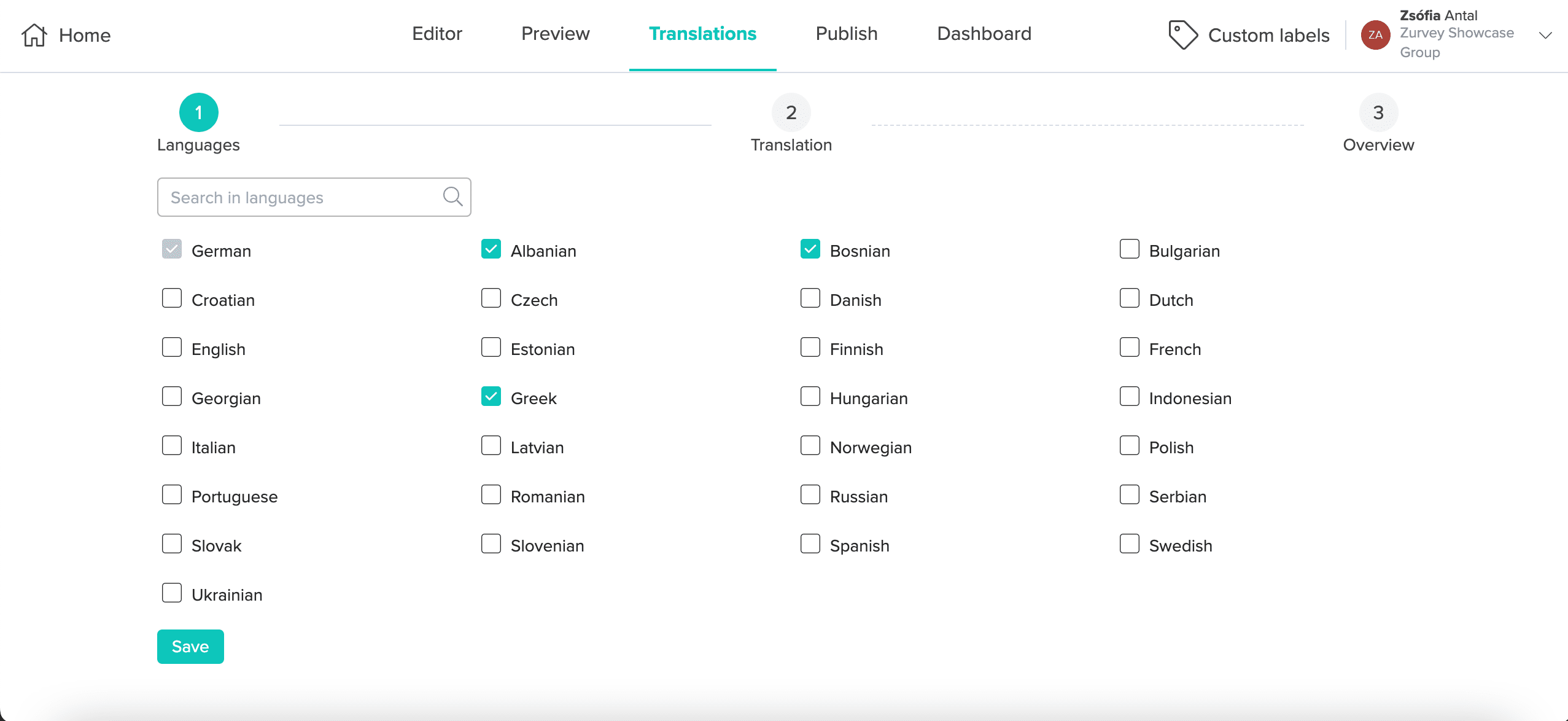 When you are happy with your selection, the next step is to add your translations to the survey questions (and all other parts of the survey, such as the thank you page) one by one. If you make a mistake, there is a reset to the previous state button. You can switch between the selected languages using the dropdown menu at the top, which also shows you the completion rate of the translations.




Finally, you must publish your translations and activate the added languages on the Overview tab. Activation is only possible once all added translations are published.

Keep in mind that you can switch the Multilingual Survey toggle on and off without losing your translations, but removing a language on the Translations tab or deleting a question will result in the loss of those translations.
What will your survey respondents see?
By default, the survey is displayed in the benchmark language, but respondents can change it to any of the available translations using a drop-down menu at the top right corner.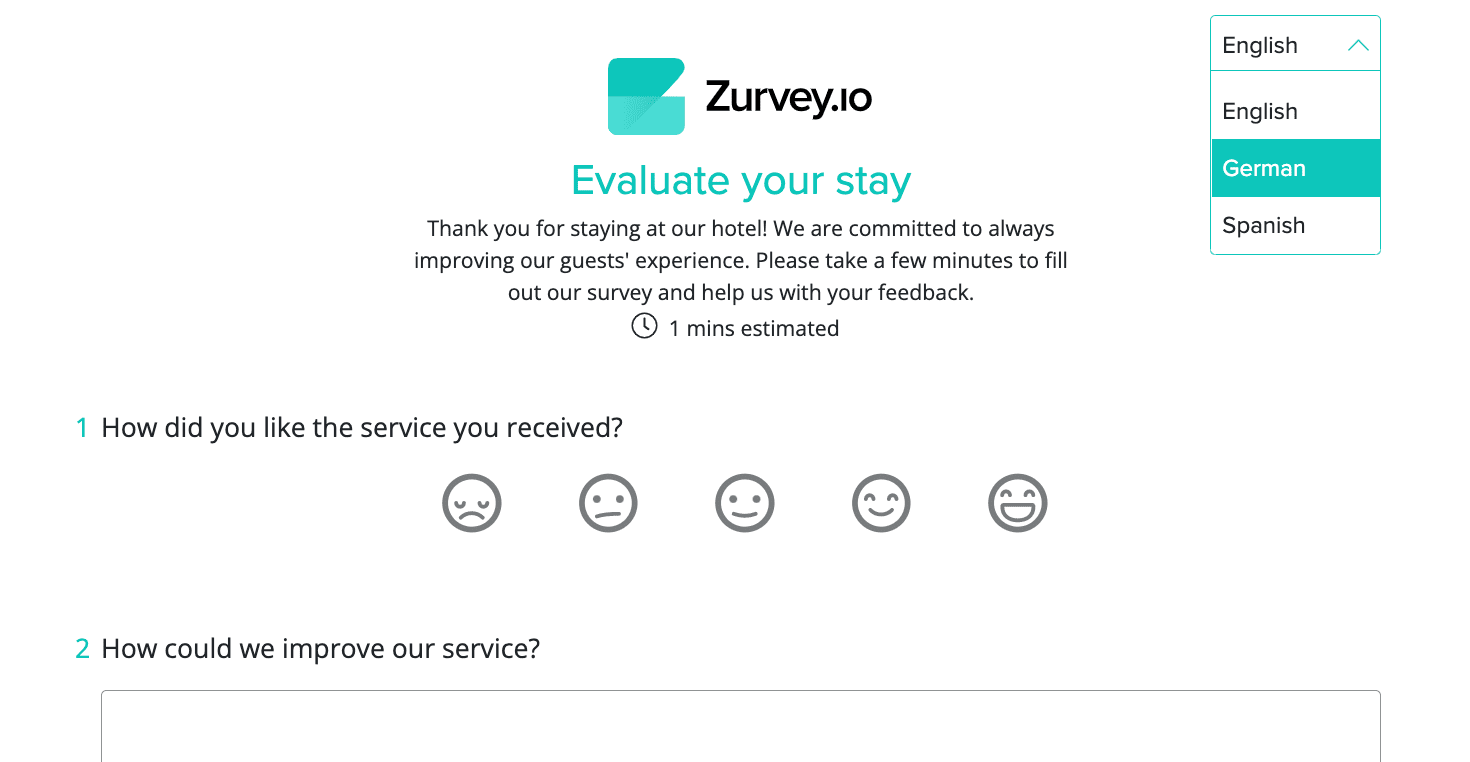 However, if you already know what language your respondents will want to use, you can share a specific translation with them, using an automatically generated URL that contains the language code.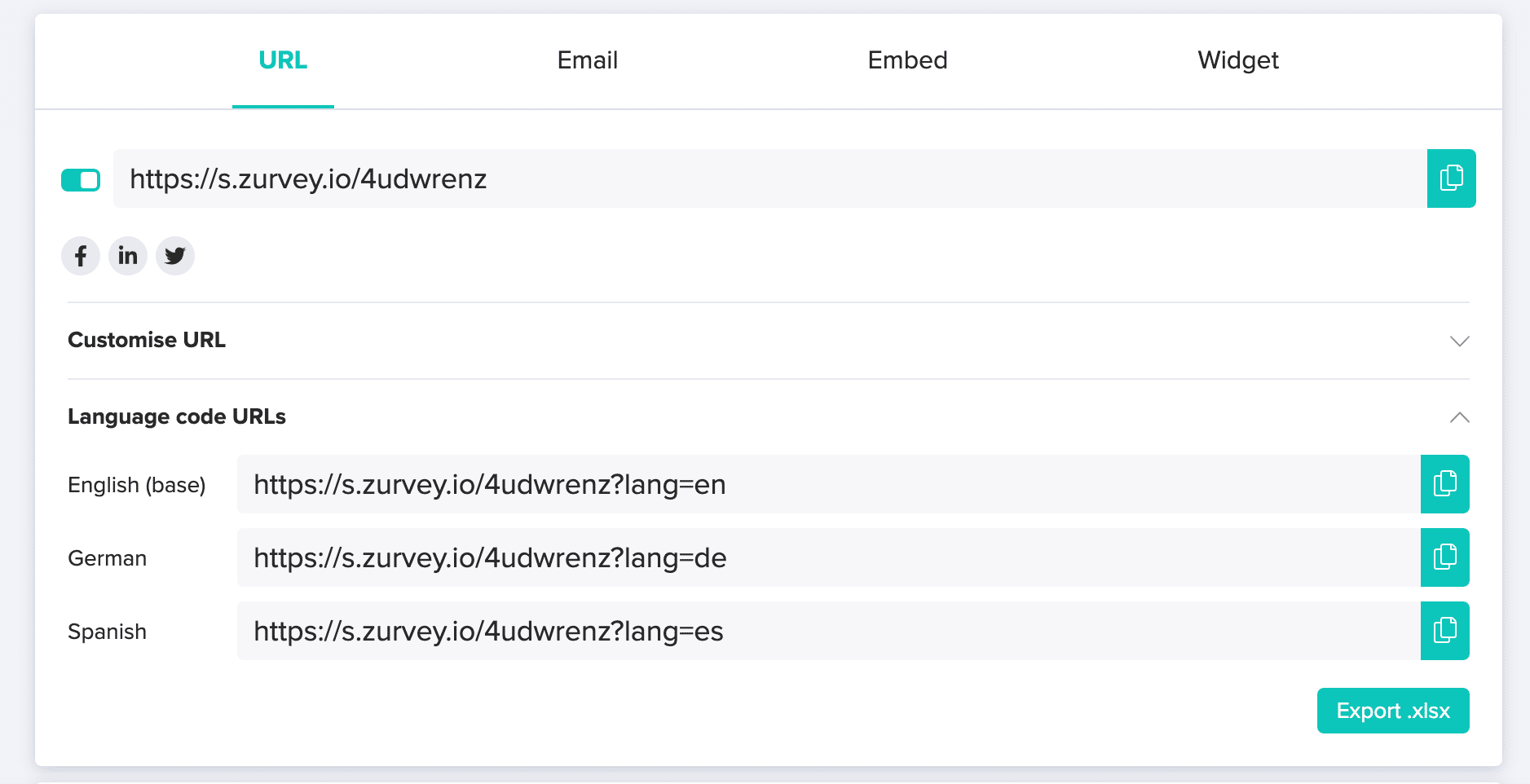 Filter for the language you want
Once you start receiving survey responses in various languages, you will see on the dashboard that an extra filtering option has become available for you. While the default is to display results from all languages together in all charts, you can filter for the specific language(s) you want to see, just like you would with any other dimension. You can do it separately for each of your open-ended questions.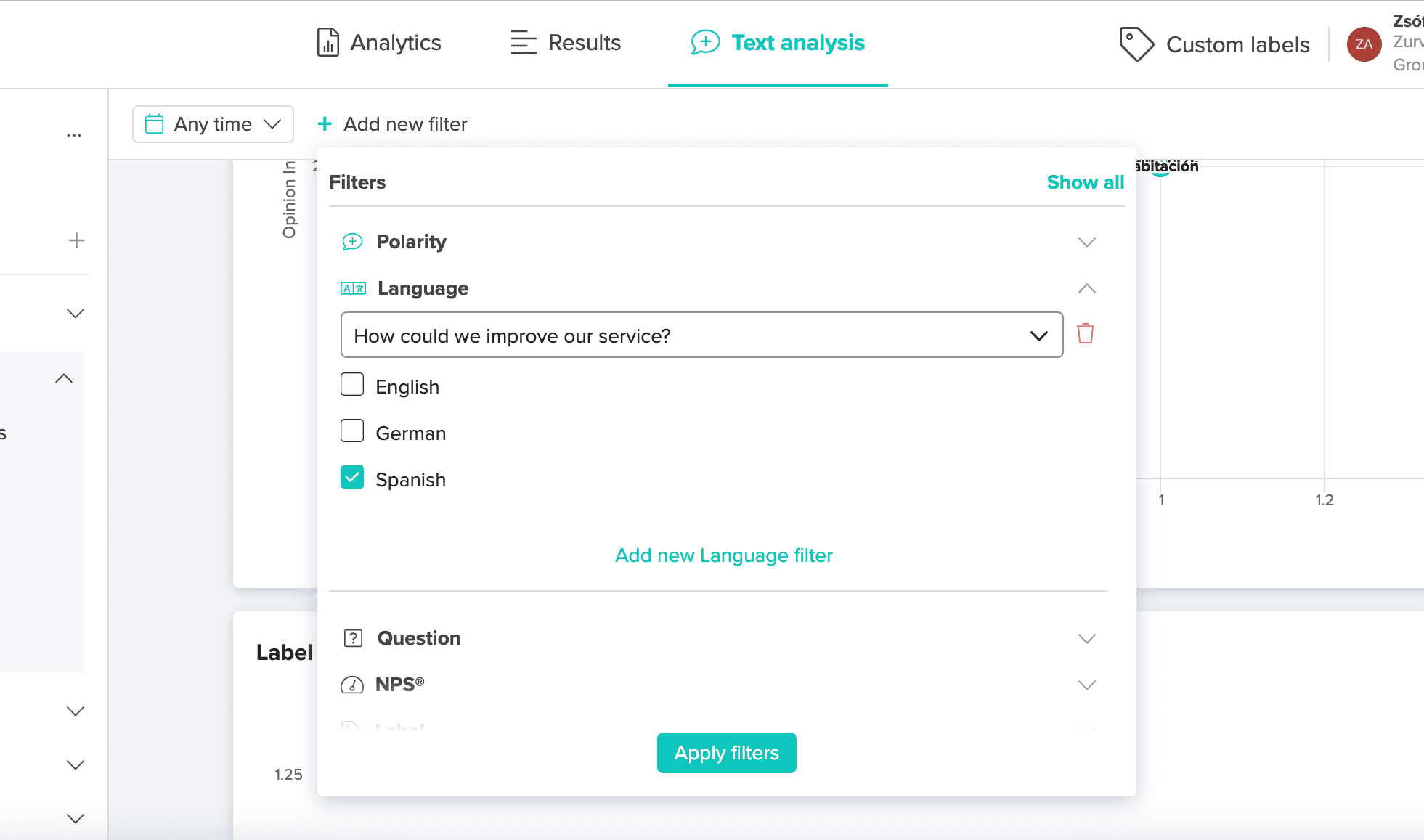 Get started!
We hope you'll enjoy this new feature and that it will help provide the best possible survey experience to all your customers/respondents. Let us know how it works out for you!
I want to create multilingual surveys!
---

Share: