Introducing Advanced Access Control
Working in a big team is fun, managing user access and permissions of well over 30 users in a digital workplace, however, is not. With the help of dataset level permissions and Access Groups, you can manage user rights easily and you can be sure your data is safe and secure. Starting today, the owner of a dataset can grant – or deny – access for specific users, or groups of users with just a few clicks.
Group level user rights
Simplifying former multi-level user rights, we differentiate only two types of users in Zurvey.io: user and admin.
Admins are the champions of Zurvey.io groups, they can:
create Access Groups,
invite new users,
manage group level settings like the white label interface,
API tokens,
SMTP integration
set up a two-factor authentication.
Based on our research, our users want to limit who can set up new surveys, integrated data streams, or any other kind of datasets. They also want to avoid any undesirable interference with Custom Labels. So we separated these two functions, which can now be granted individually for users as additional user rights.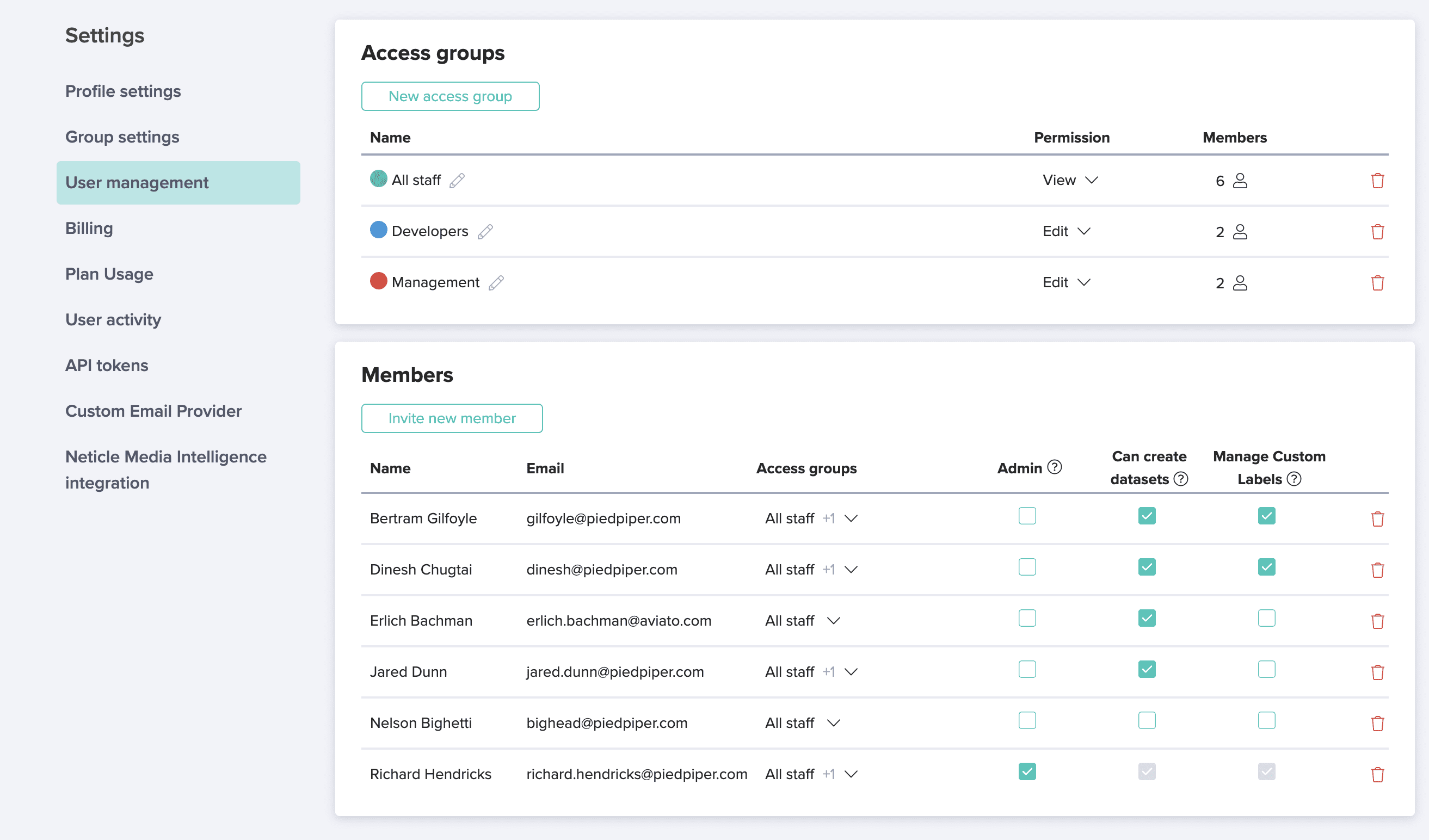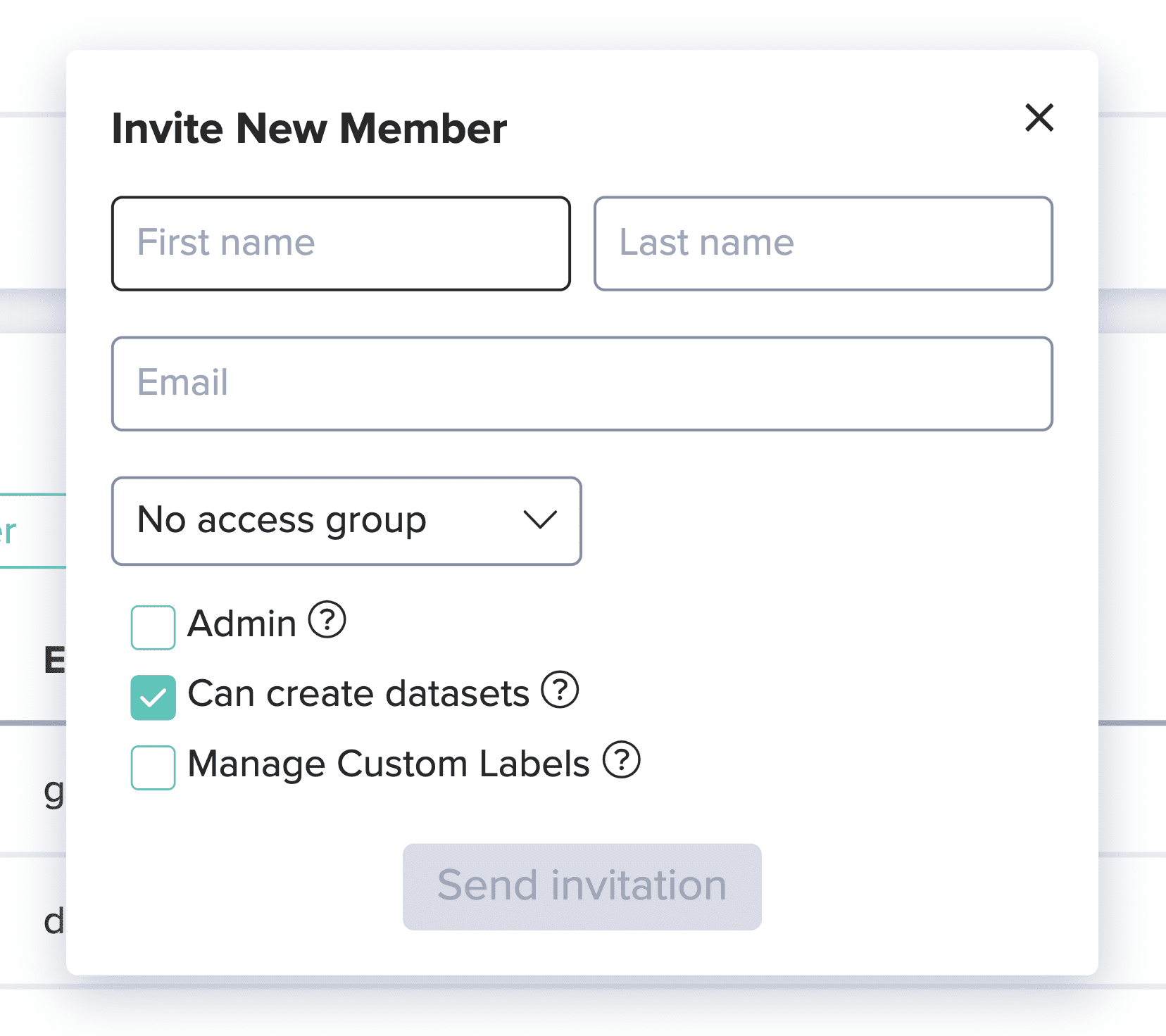 Dataset level permissions
We've introduced new user permissions on dataset level as well. These permissions are:
With viewer rights, users cannot modify any questions or settings in a survey. They have access to the dashboard, but aren't able to save filters and export the data.
Export rights grant access to generic exports, including Excel, PDF, SPSS, and Semantic Excel Output.
With editor rights, users can modify anything in a given dataset.
On a survey, questions and settings can be overruled.
On a dashboard, saved filters can be modified, labels can be excluded on dataset level, and Custom Labels can be assigned to an analysis.
In case of an integrated data stream (Email integration, APIs), dimensions can be modified and Custom Labels can be assigned.
By setting a user's permission level to none, the dataset is visible on the home screen, but no other action can be taken.
All of the four permission levels mentioned above can be provided by the owner (creator) of the dataset for individual users, or Access Groups. When an admin deletes a user from the group who had been the owner of one or more datasets, the admin will have to assign the ownership role to a different member of the group.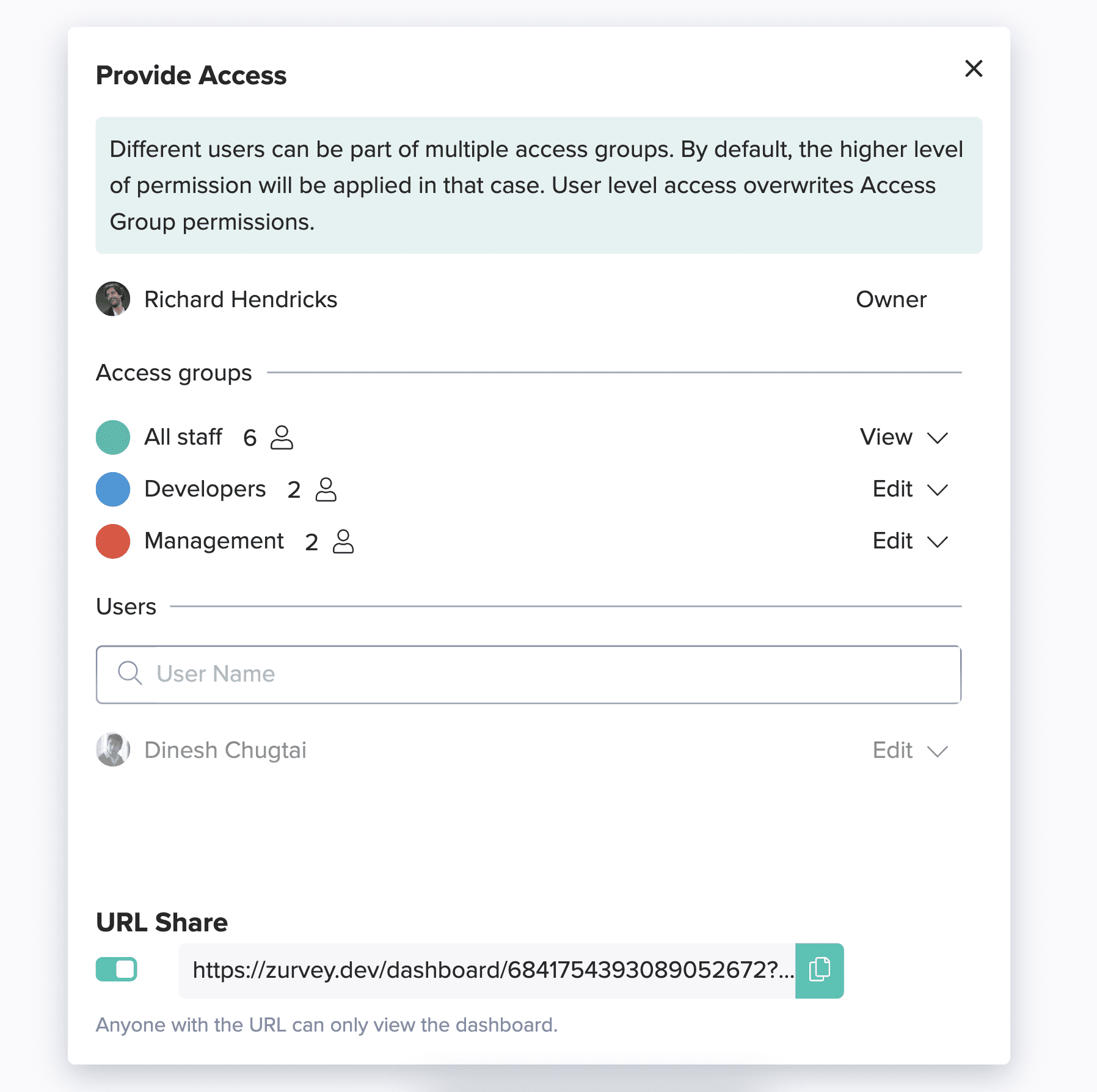 Access Groups
Granting access to every user individually as dataset owners would be a real hassle, that's why we've created Access Groups. The admin of a group can sort users into Access Groups by any logic: department, team or project can be great examples.
The members of an Access Group have default dataset level permissions, which are determined by the admin.
E.g: All users belonging to the Market research Access Group have editor rights to every dataset by default.

A single user can be a member of multiple Access Groups, but by default, the highest level of permission will be applied in that case. User-level access always overwrites Access Group permissions.
Request Access
A User can request access to any dataset with one click either from the home page or the dashboard. After submitting the request, Zurvey.io will send an email notification to the dataset owner. Pending requests are listed in the Provide Access popup of datasets.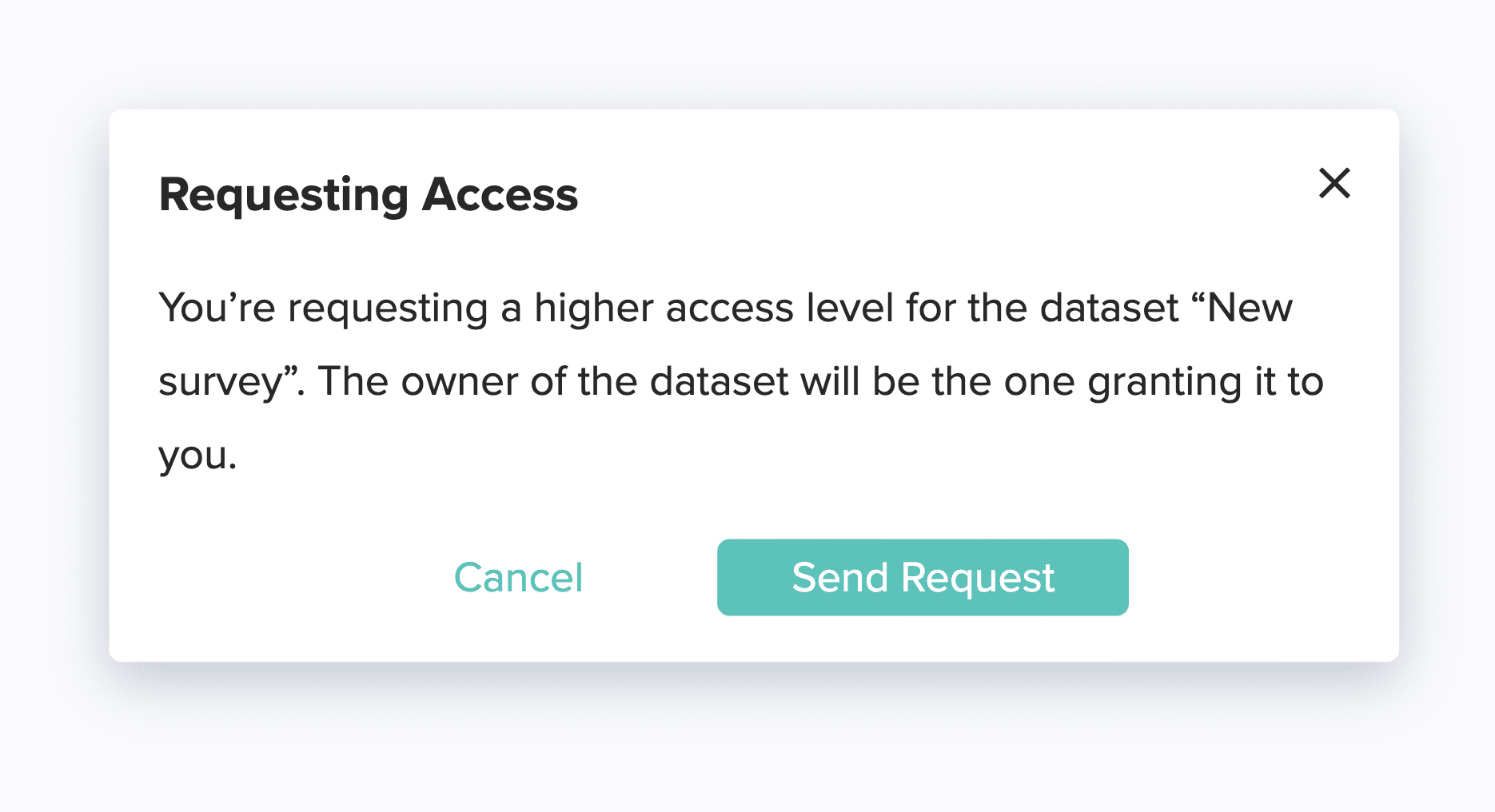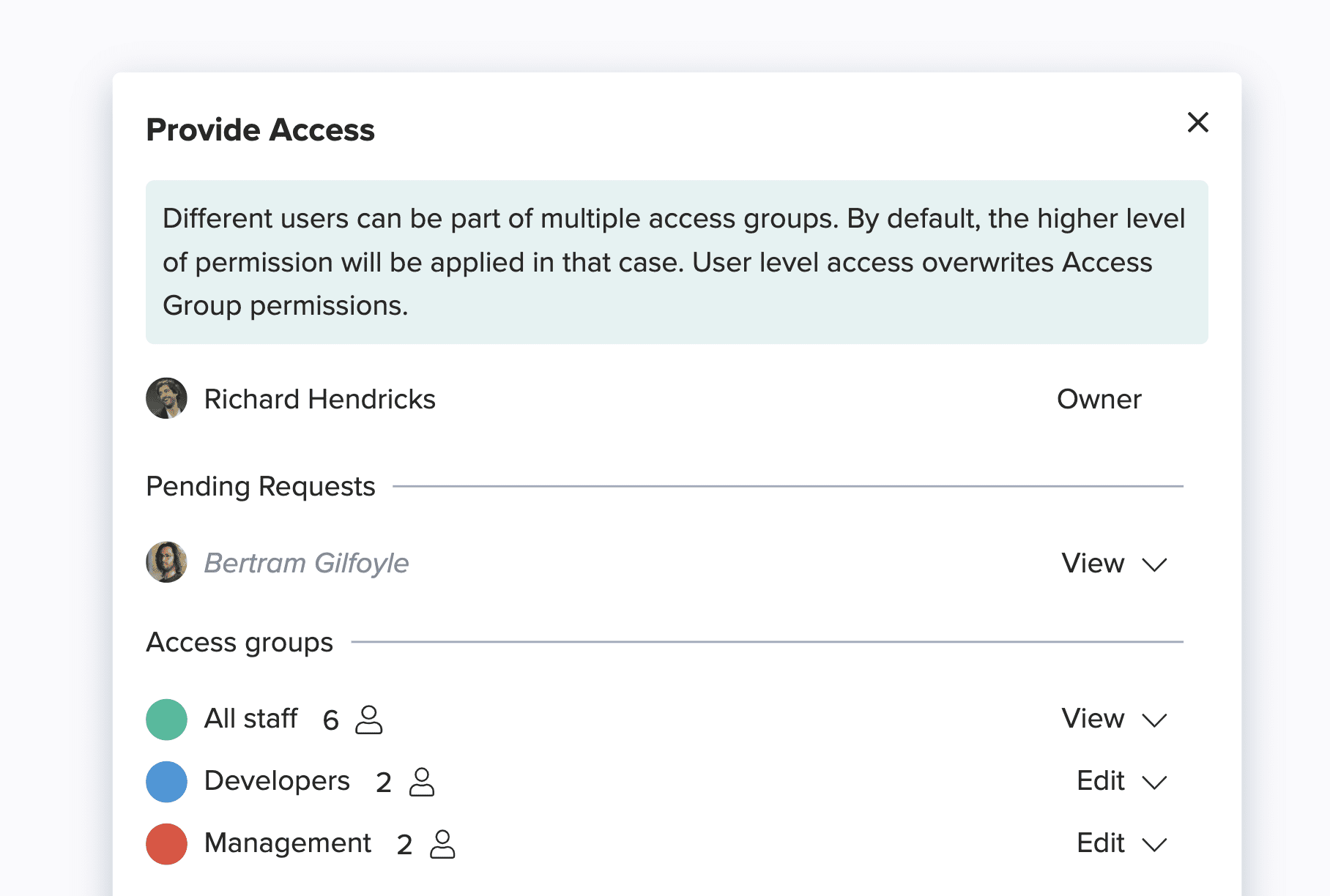 Shareable dashboard URL
Sharing dashboards through URLs was a long-awaited feature in Zurvey.io. The owner of a dataset can activate this feature and anyone with the link can see a view-only version of any dataset's dashboard. It means that filters can be applied, but no export or filter saving actions are available.
📹 Watch a 4-minute video overview of Advanced Access Control 👇
---
---

Share: